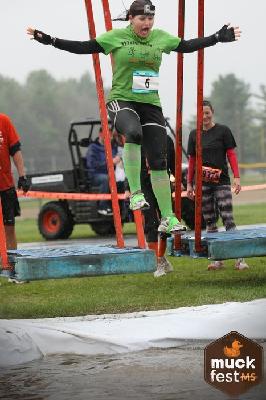 As you may know, I was diagnosed with MS in 2000 and for 14 years I participated in the Walk MS, a 10K walk to raise funds to help fight the devastating effects of MS and support the efforts of the National Multiple Sclerosis Society (NMSS). In 2013, I switched gears and participated in the Muckfest MS Boston. (For those of you who are unfamiliar with what Muckfest is….Muckfest is a 5K obstacle course constructed of steel and mud, similar to the Spartan Sprint or Warrior Dash, benefitting the National MS Society.) I captained the Muckin' A's, a team of 40 people. Together, we raised over $8,000. In 2014, the Muckin' A's grew to 108 members and raised over $27,000! We raised the most in Boston and were the third highest Muckfest fundraising team in the country!
MS is not yet well understood, and could in fact be many diseases. Money is needed to better understand MS, to treat it, and to find a cure. The money raised will be used to find a cure for this potentially disabling disease of the central nervous system, and to support those who currently deal with MS. The NMSS is one of the most efficient non‐profit organizations in the world. For every dollar that is donated, 84 cents goes towards research, programs and services. Over 400,000 Americans have the disease, often striking younger people, particularly women—people you know!
Muckfest MS Boston 2015 will take place on April 25th & 26th at Devens, MA. The Muckin' A's are hoping to raise over $40,000 to fight MS and grow to a team of 200! Like last year, we will be recognizing our corporate sponsors on the back of our team t‐shirts. The amount donated will determine how your company's name or logo will appear:
Bronze Sponsor: $150 donated ‐ name on a list on t‐shirt
Silver Sponsor: $300 donated ‐ logo on t‐shirt
Gold Sponsor: $1,000 donated ‐ larger logo towards top of t‐shirt
Platinum Sponsor: $2,500 donated ‐ Largest logo at top of t‐shirt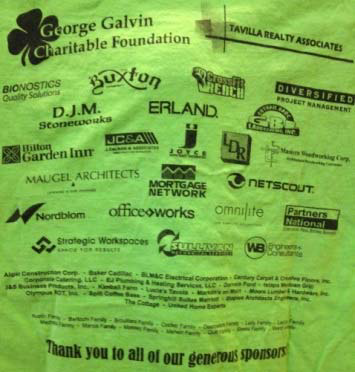 Please support the Muckin' A's and the search for a cure for MS. To pledge online please click here. This saves time and postage, and allows your donation to be put to use fighting MS right away! If you prefer to send a check, please give me a call.
Check out my YouTube video (only 2:50 seconds)

Thank you for your support,
Heather Ward
muckinas@yahoo.com
(cell) 978-697-8629

National Multiple Sclerosis Tax Exempt #04-2178884
Feel free to spread the word - the more money raised now, the sooner WE CAN END MS!