---
Baldwin Promoted to Multifamily Studio Lead
by Mark Pelletier, Principal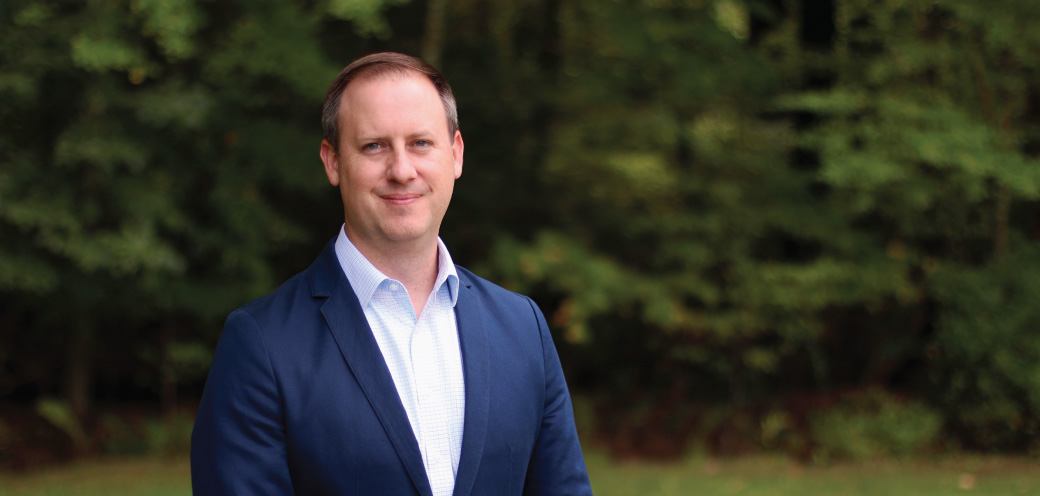 Architect Jeremy Baldwin has been promoted to Multifamily Studio Lead. Baldwin joined Maugel DeStefano in 2017 with over 20 years of experience leading teams on a broad range of project types. With currently 2,000 dwelling units in development, Jeremy has been instrumental in driving Maugel DeStefano's exponential growth in the multifamily sector. In his new leadership position, Jeremy is responsible for defining and implementing the strategic direction of the firm's multifamily business and managing the day-to-day operations of the studio.
---
The Kiln at 222 Brooks Street in Worcester Complete
Client: GoVenture Capital / 111 Units
Conveniently located 10 minutes from downtown Worcester, The Kiln is a 110,700 SF apartment complex with 111 dwelling units. The building features three stories of residential living with basement-level parking. Sited in an area with a mix of commercial and single-family homes, the design features modern industrial forms and materials and a residential scale to seamlessly blend into the surrounding context. Tenant amenities include professional workspaces, storage areas, and a fitness center.
---
Second Phase of Northgate Meadows Underway
Client: Whitney Companies / 226 Units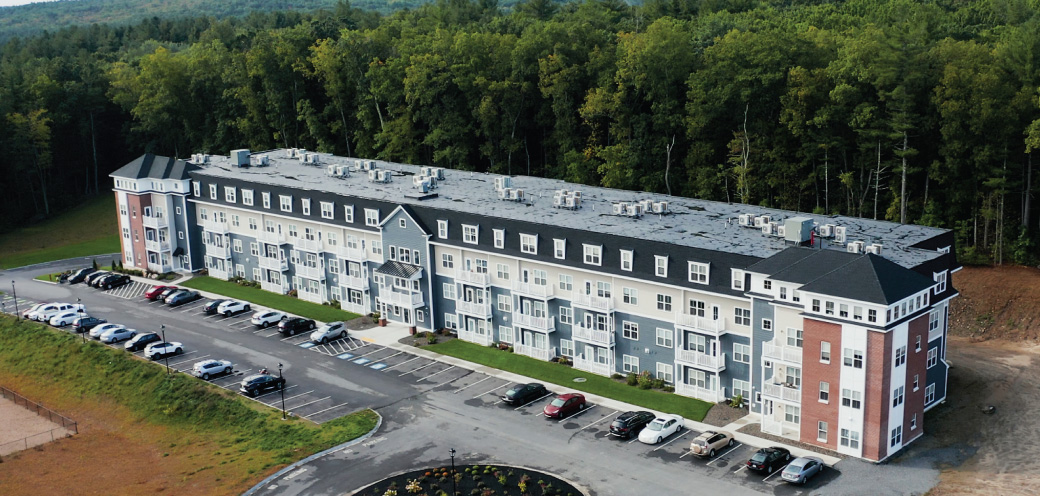 Northgate Meadows is a 226-unit multi-residential development by the Whitney Companies. Located at Research Drive in Sterling, Mass., the three-phased construction includes three 106,000 SF podium-style buildings featuring four stories of one and two-bedroom affordable and market-rate units. Parking located beneath each building provides ample space for vehicles and a dog grooming station. Phase 3 to immediately follow.
---
274 Franklin Street Mixed-use Development
Client: The Michaels Organization / GoVenture Capital / 364 Units

Maugel DeStefano Architects is working with GoVenture Capital Group and The Michaels Organization on the development of 274 Franklin Street in Worcester. The design includes 364 residential dwelling units and a four-story precast parking structure for 390 vehicles. Completion is scheduled for early 2025.
---
Construction in Final Phase at Village at Bedford Woods
Client: Treetop Group / 26 Units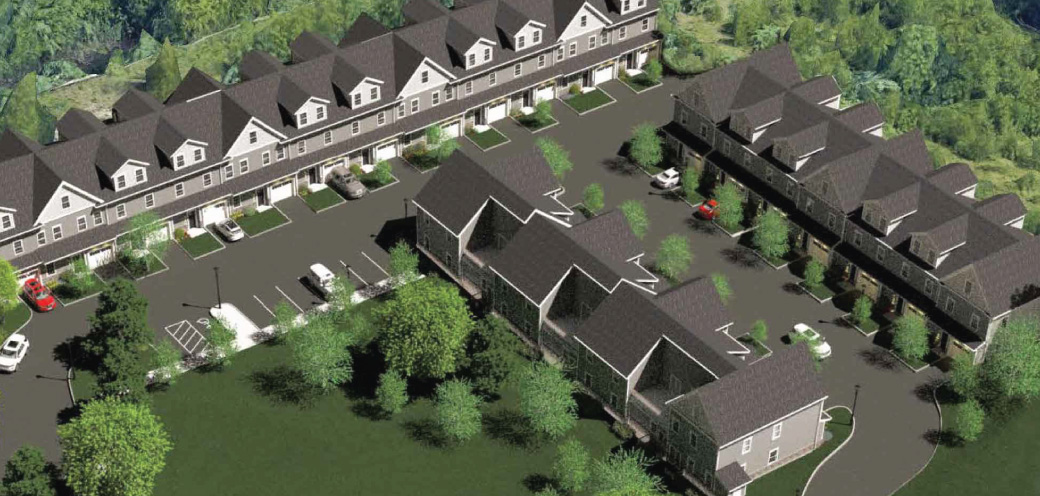 Maugel DeStefano was an instrumental partner in obtaining permitting and approvals for this complex 40B. Four distinct housing types were designed to create a village-style aesthetic for the 26-unit Bedford Woods townhome development. Located on Albion Road, the three-building residential community was designed with several different roof configurations to provide distinct character while preserving continuity throughout the project.
---
Five Madison Street Worcester
Client: Winterspring Capital / 110 Units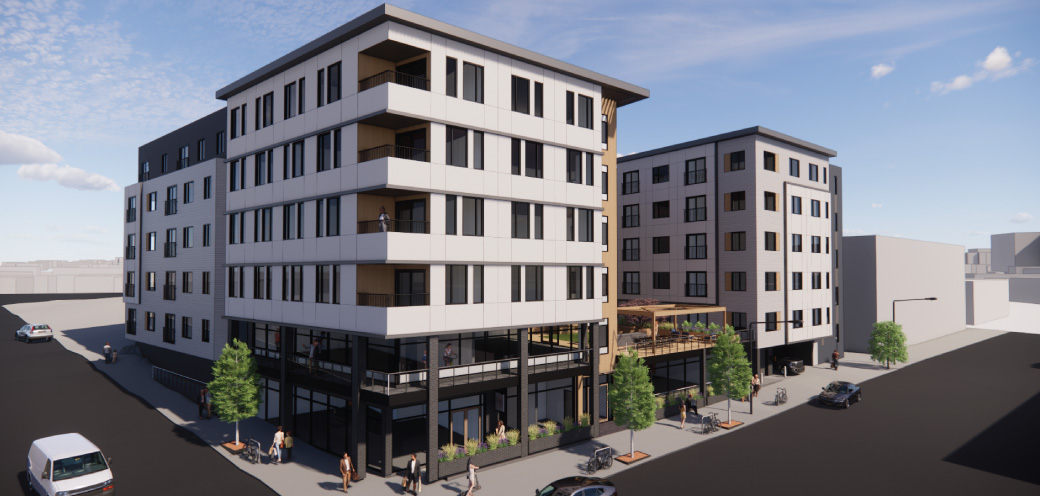 Winterspring Capital's 1/2 acre urban infill site in downtown Worcester was a welcome addition to the city. Zoned in a BG6 and Downtown Overlay district, the design team had to follow strict zoning guides and accommodate many requests from the planning department. Maugel DeStefano partnered with Winterspring throughout the design and permitting process and obtained project approval in one meeting with the Planning Board.
---
Lake Point Village 50+ Condominiums Complete
Client: First Colony Development, 66 Units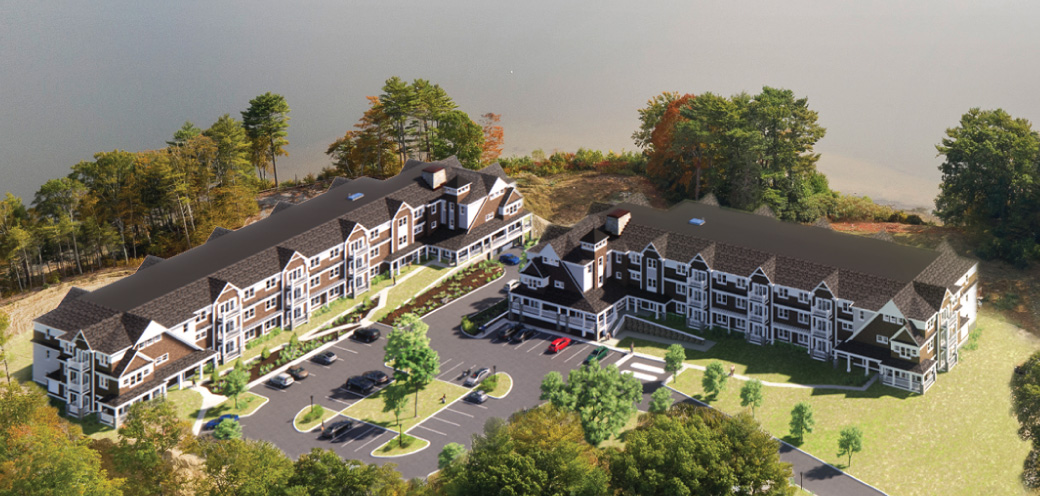 The Lake Point Village condominium development is beautifully sited on a high bluff overlooking cranberry bogs and Pocksha Pond on the scenic Betty's Neck Peninsula in Lakeville. By giving the illusion of singular mansions, Maugel DeStefano brought a fresh approach to typical multi-residential design found throughout the region.
SEE VIRTUAL FLYTHROUGH & IMAGES
---
READ MORE
Shingle by Shingle: Designing Quality in a Housing Crisis
Vertical Housing Design in the Suburbs: The Time is Now
Four Ways Multifamily Developers are Making Life Easier
Senior Housing Designed the Way We Want to Live: Is it Possible?
---