Maugel Architects has completed the 131,000 SF tenant fit-out for Comcast's Greater Boston regional headquarters, located at Five Omni Way in Chelmsford, MA. Maugel had previously designed the façade and lobby improvements at Five Omni Way for building owner Griffith Properties.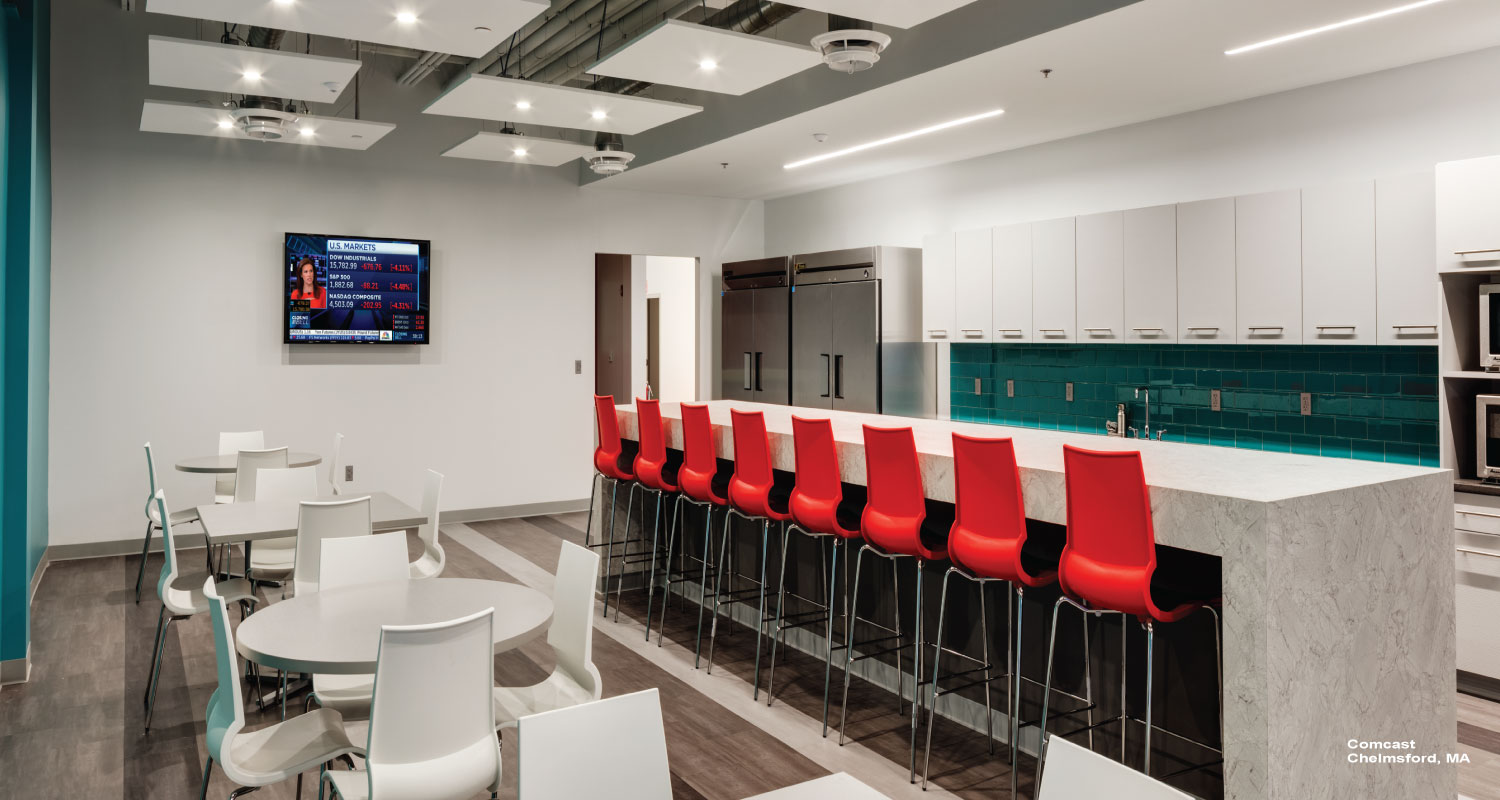 The design scope included a call center, a product demo lab, a training facility and classrooms, an executive suite, a fitness center and a full-service cafeteria.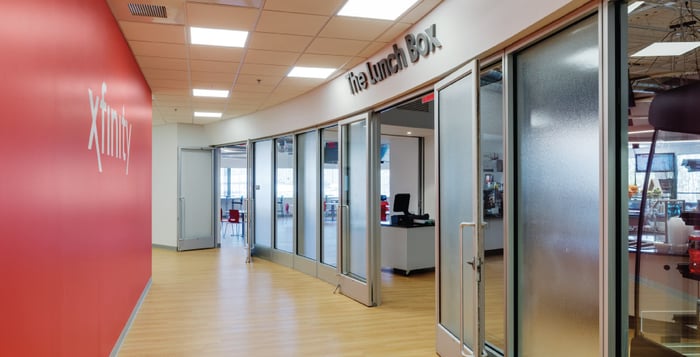 The new design features predominately open workspace and shared amenity spaces, such as huddle rooms, along with exposed ceiling concepts with LED lighting and sleek new finishes. The flexible design not only meets the needs of Comcast's current 475 employees but allows for future expansion.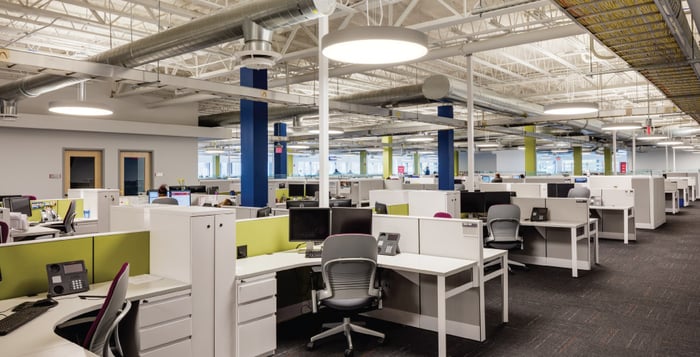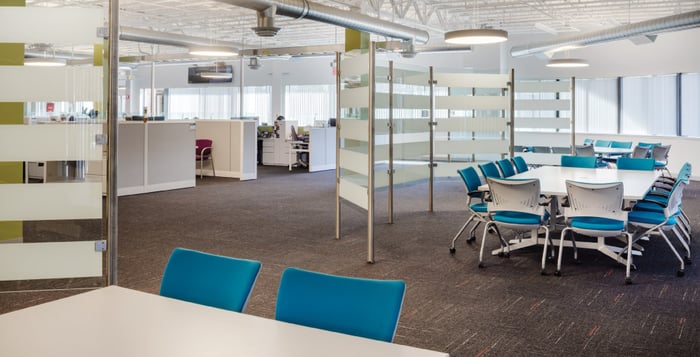 Other team members included property owner Griffith Properties, AHA Engineers, and Aberthaw Construction.