Architectural design has the power to foster distinction, which has multiple benefits for businesses that want to stand out from the competition. Well-designed buildings can have a positive impact on employee morale, job performance, and overall well-being. For property owners, smart design choices result in more competitive properties and greater appreciation in asset value.
Suburban market revitalization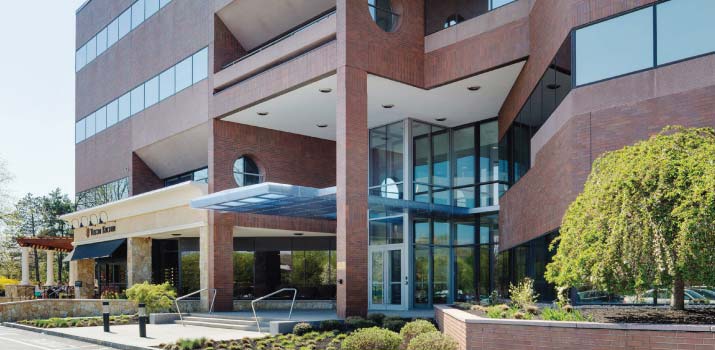 The current push in the suburban commercial real estate market, specifically along Route 128 and Interstate 495, is to create urban-like, amenity-rich environments that offer a mix of commercial office space, retail, restaurants, after-hours socializing spot, and personal services. To attract top talent, tenants are demanding high-end amenities—and they are willing to pay for them. Many suburban commercial buildings and office parks that have served well for over 30 years are now dated in appearance and under performing. Yet with design improvements, these properties can be attractive to new tenants due to their good locations, good infrastructure, and great earnings potential. From a property owner's perspective, these properties often have attractive acquisition costs, in the remarkably low $30 to $80 per square foot range. At those prices owners have margin for investing in capital improvements, with lease rates in the low to mid $20 per square foot range. Suburban properties also offer the added benefits of more convenient commutes, free and abundant parking, and open space for future expansion. The potential appreciation of asset values is a major driver in the revitalization of these older suburban properties.
The crucial first impression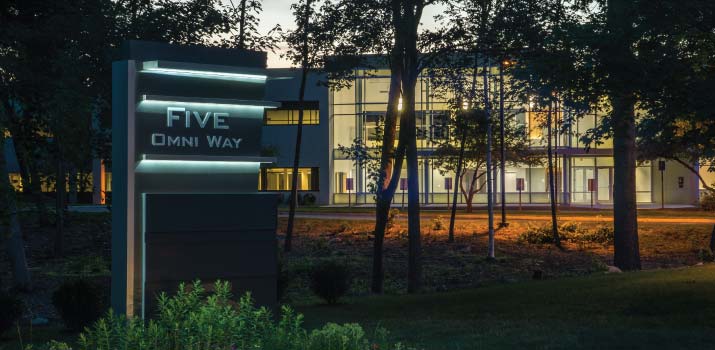 For businesses, an office building is an important visual and functional element for promoting a company's brand. Your building serves as a billboard to the world; one that conveys success. First impressions are crucial, and they are formed long before a client reaches the reception desk. As architects, we examine the visitor's journey starting from the roadway, through the parking lot, and into the lobby to identify the opportunities for design transformations. Recommendations can range from minor fixes, such as parking, landscaping, and site amenities, to bold enhancement to facades, entries, lobbies and common areas. It's important that every aspect of the property reinforces the company's brand.
Trading cube farms for collaborative spaces
Transforming dated buildings into amenity-rich communities is a must for growing companies looking to attract young employees. For the property owners, meanwhile, it's an opportune time to convert these older properties into contemporary campuses sought after in today's suburban market.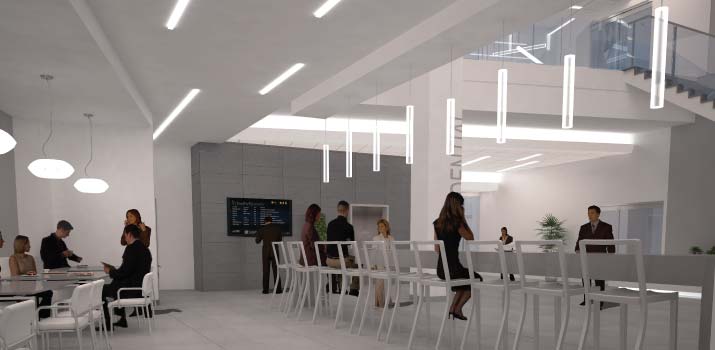 Lobbies are no longer the pass-through spaces of the past. Modern lobbies, for example, are often vibrant, light-filled community spaces showcasing innovative features such as bleacher seating and jumbo screens. Cubicle farms are being replaced by more efficient—and often unassigned—work areas, as well as huddle rooms, phone rooms, and collaboration spaces. Employees want to be able to work anywhere they choose—whether it's in the lobby or outside in the central green space, so wi-fi a must-have. And amenity centers with high-end cafeterias offering healthy food options; cafés with outdoor dining and fire pits; yoga and fitness centers; and gaming spaces are all becoming more common.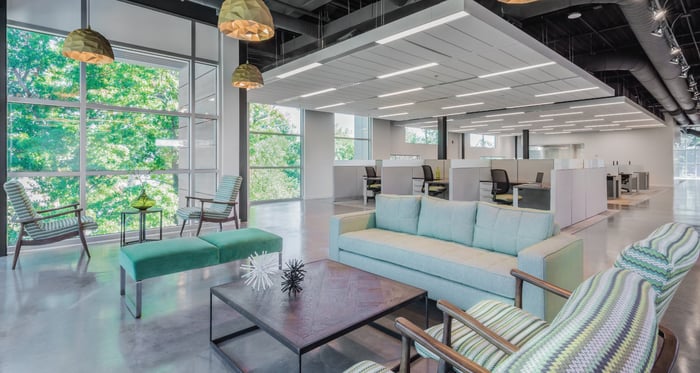 Laddawn, Inc., a plastics manufacturer based in Devens, is a prime example of a company that created a vibrant workplace in order to attract top talent to the region. As Laddawn's corporate architect, we blended modern elements with an organic-industrial design concept. The outside was "brought in" through the installation of a climbing wall and faux grass, combined with slate, concrete, and exposed steel finishes. Traditional office layouts were replaced with creative and fun common spaces; treadmill and balance ball workstation areas; lounge areas; a café-style kitchen; and an outdoor patio that encourages socializing.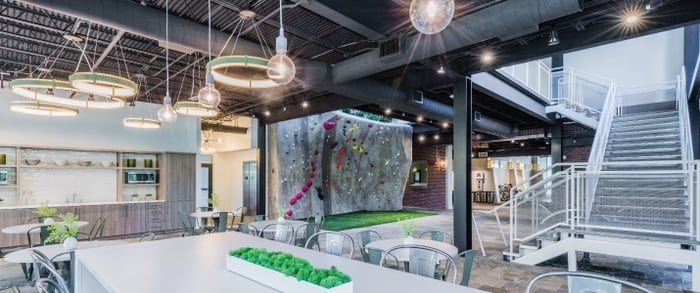 With the changing demographics and interests of today's work force, suburban properties are in competition with urban ones that offer the live‐work‐play lifestyle popular with millennials. It's exciting to see suburban property owners incorporating more innovative amenities into the workplace to maintain an edge.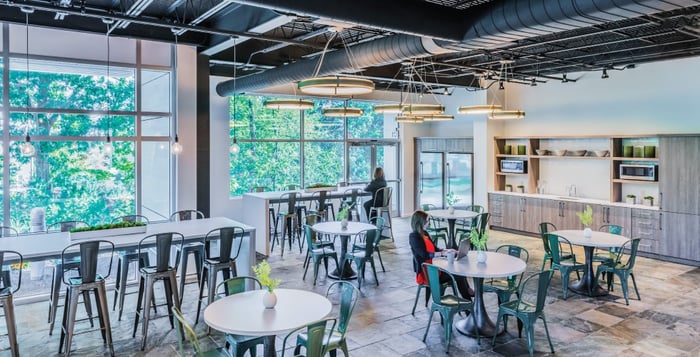 This article was originally written for the June issue of MetroWest495 Biz's Real Angle column