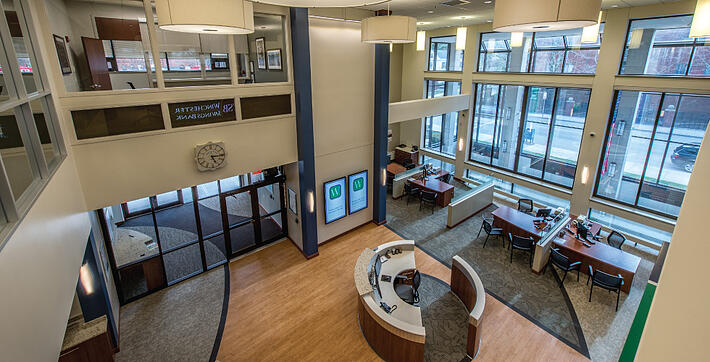 Maugel Architects has successfully completed dramatic and comprehensive renovations of Winchester Savings Bank's three-story headquarters on Main Street in Winchester, MA. The Maugel design included a structural in-fill of a portion of the existing interior atrium as well as new teller stations, merchandising, and customer services. The rebranding of the bank was reflected in all new finishes, millwork, furniture, signage, and audio visual aids. The renovation transformed the 1979 banking environment into a modern retail and commercial banking environment.
The new design welcomes long-time clientele, while reaching out to a new demographic. The result is an improved customer-focused experience that is welcoming, efficient, and visually dramatic. The renovation was completed while keeping the bank fully operational.
Diversified Project Management and Pinnacle Construction were part of the Maugel design team.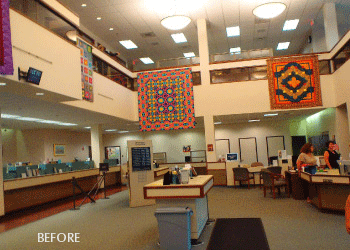 Click here to view more images of Winchester Savings Bank