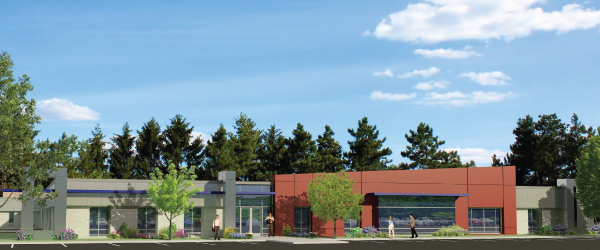 The 110,000sf facility, located in Wilmington, Mass., is being renovated to appeal to a new generation of occupants that will include office and educational users. Maugel will design new entry lobbies, windows, and exterior surfaces materials to enliven and transform the existing industrial facade. This initiative by building owner, Howland Development, was inspired by Maugel's successful track record of repositioning properties in the Greater Boston suburbs.
"We expect to double the window line and resurface nearly half of the 15,000 square feet of the building's exterior facades," stated Mike Kunz, Maugel's project manager for the One Jewel Drive project.

Related Content:
Commercial Property Owners Renovate Their Way to Occupancy.
---
Click to Download Maugel's Commercial Office Portfolio