Three projects designed by Maugel Architects have been nominated for the 2013 International Facility Management Association (IFMA) Boston Awards of Excellence. The three projects nominated are Enterasys, Olympus NDT, and the Nordblom corporate offices. View project images and details below:
Best Practices - Large Project: Enterasys Secure Networks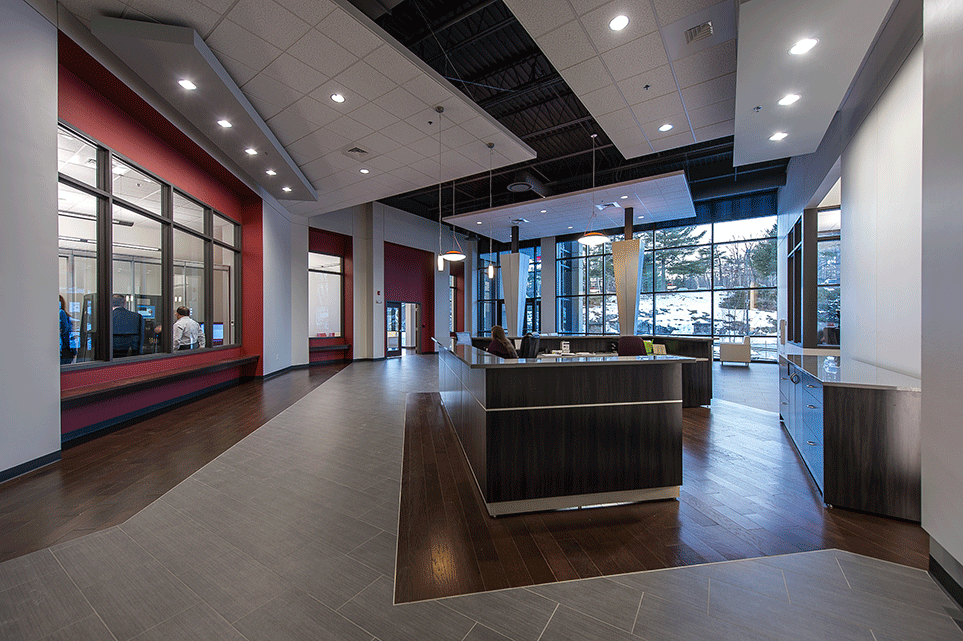 Enterasys Secure Networks' corporate headquarters encompasses 190,000 square feet of office, laboratory, manufacturing and warehouse within a 650,000 square foot building, originally built in the 1970's. The design challenge for the exterior was to upgrade the building to suit Enterasys' needs without compromising the main entrance of the building and its current occupants.
The renovation included a high bay environment on one level which allowed complete freedom in the functional organization of their engineers and staff. The exterior was transformed from a manufacturing use to a high-end corporate environment with new entries, glazing systems, exterior finishes and landscaping.
Best Practices - Medium Project: Olympus NDT, Inc.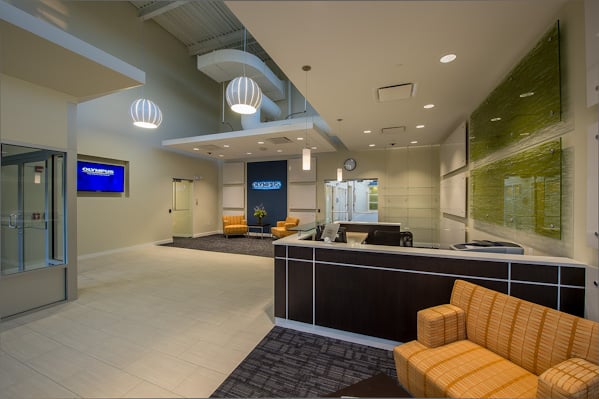 The design challenge was to integrate the recently acquired Innov-X into Olympus' already at-capacity facility. Scheduling, phasing, and budgetary parameters compounded the challenge. Maugel master planned and designed the integration of the newly acquired company into Olympus NDT's existing facility while maintaining operations throughout the entire design and construction of the project. The construction phase included thirteen moves to accommodate the company's on-going operations.
The new design features variety, neatness, and clarity of wayfinding. It also celebrates volumes and daylighting with much of the facility open to exposed structural elements and acoustic ceilings hung at heights appropriate to room sizes. The design also features large gathering spaces which are subdivided by movable partitions to accommodate a variety of seating arrangements and audience sizes.
Best Practices - Small Project: Nordblom Corporate Office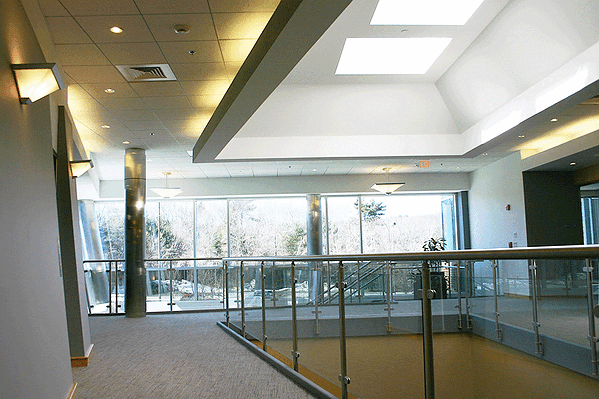 Motivated by the transformation and redevelopment of mixed-uses at Northwest Park, the Nordblom Company relocated their offices to the 71 Third Avenue location and initiated a new corporate branding effort.
The Nordblom-Maugel team studied a variety of office environment alternatives, selecting an ambitious combination of open areas, casual workspaces, and a few "closed" offices to promote transparency and collaborative communications. The design departs from traditional four-walled offices and conference rooms by featuring rooms with full glass on two sides and lounge-type huddle rooms shared between offices. Common areas and conference areas feature display walls for aerial photography, art and color.
IFMA is a professional organization dedicated to advancing the facility management profession and supporting members of the built environment community.