In an interview with the Worcester Business Journal, Jeremy Baldwin, AIA, discussed residential design trends in Central Massachusetts. Jeremy is a registered architect at Maugel DeStefano and leads many of the firm's multifamily projects in the Greater Worcester area. Two of his latest Worcester projects include The Kiln, a 111-unit apartment complex at 222 Brooks Street, and 274 Franklin Street, a 421-unit apartment development. The following are excerpts of Jeremy's insights from the article Central Massachusetts' new architectural legacy.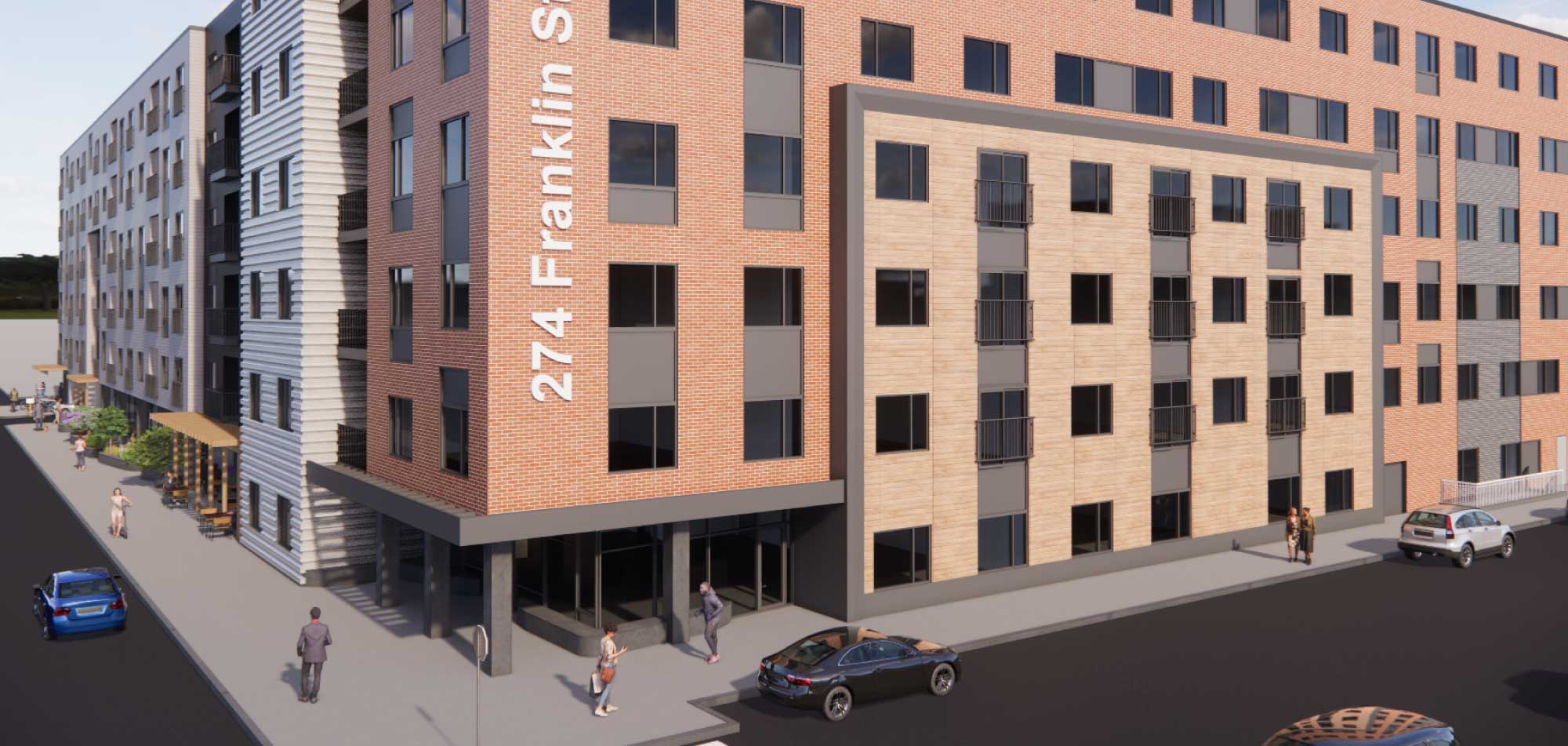 "A big focus in residential construction is making a building's ground level more pedestrian-friendly, said Jeremy Baldwin, architect with Maugel DeStefano Architects in Harvard. In Boston, it's common to see an apartment complex with a retail or restaurant tenant on the ground level. Putting street-fronting amenities, whether it's a retail store or even a gym, on the ground floor of a multifamily building can make it more inviting."
"If you have a seven-story building right up against a street front, that can feel very stark and like a wall. So, how do you articulate that street front, and bring down the scale? You do it with different material at that level, or if there's a bump-in or bump back, we may do some pergolas," he said. "We do it in a way that's more inviting for people to sit and enjoy that space right in front of the building."
Boston, Baldwin said, is a prime example, especially in the Seaport District, where there's a clean slate.
"They'll put in a canopy, and that draws your eye towards the ground floor, and allows people to be more engaged with the street front and the building," he said.
Maugel DeStefano did this at the Wachusett Brew Yard at the Worcester Public Market, which has big windows, outdoor seating, and high ceilings once you're inside. Baldwin said he's incorporating those accessible outdoor principles into a new 421-unit residential structure in the works for 274 Franklin St. in Worcester.
"About a decade ago, the trend in building sustainability was LEED sustainability certification. But today, architects focus on reducing a building's carbon footprint as much as possible," Baldwin said. "About a decade ago, sustainability was trendy, But today, it's a given."
"Now everybody's doing it," he said. "You can't find a manufacturer out there that doesn't show how their product is sustainable. It just comes with the territory now."