Repost from the Central MA Life Sciences Report 2023
Solving Problems Through Innovation and Creativity
Celebrating 30 years, Maugel DeStefano Architects has been shaping exceptional spaces and creating environments for innovation and growth with a range of life sciences clients and real estate development firms within the medical device, biotech, biopharma, biomanufacturing, and diagnostic and clinical lab sectors.
Maugel DeStefano's staff of 40 professionals has expertise in strategic planning, architecture and interior design and provides services for everything, from long-range master planning to the design and execution of complex multi-million dollar construction projects and asset repositionings. The firm has extensive experience designing facilities for world-class medical device, life science, and advanced technology companies whose complex R&D, process manufacturing, and distribution needs are major challenges in the design process.
Maugel DeStefano's sciences team understands how design choices impact potential growth, ROI, and future planning for life sciences companies. Their experts partner with clients throughout the design process — taking a fresh approach to every design challenge and tailoring solutions to specific needs.
Workflow and comfort are often overlooked when designing life sciences facilities, particularly in the laboratory spaces. Maugel DeStefano uses their deep understanding of the science to carefully plan the space to maximize efficiencies and workflow and provide flexibility for future growth. If designed properly, good lab design can lead to not only greater productivity and cost savings, but happier scientists, as well, according to Mark Pelletier, AIA, Principal and Science and Technology Lead.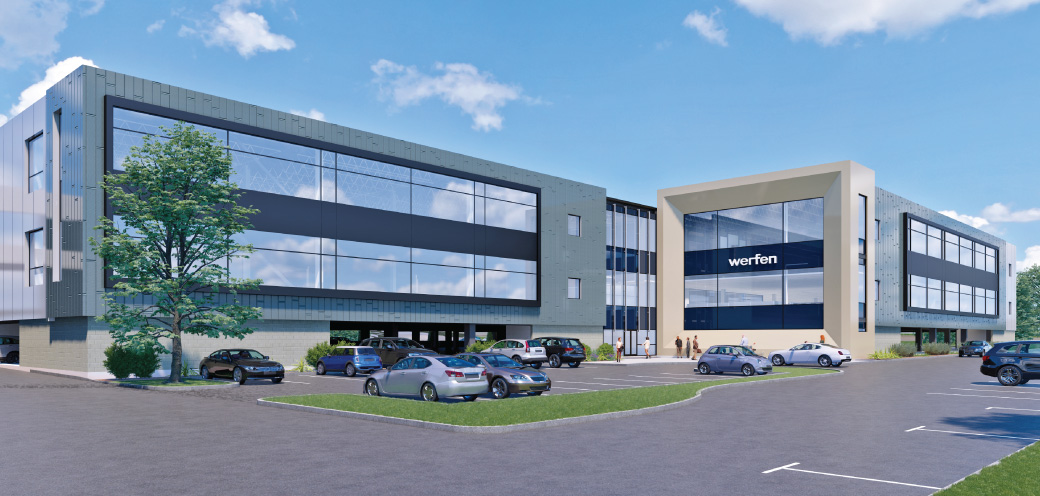 For long-time client Werfen, the firm is designing a new 169,500 SF R&D facility in Bedford. This new R&D facility will provide Werfen with an advanced center for research and space for future growth. Maugel DeStefano has completed over 200,000 SF of renovations, restacks, and lab relocations for the company.
In addition to designing new life sciences facilities, Maugel DeStefano has collaborated with many commercial developers to reposition buildings into lab-ready properties in towns throughout the Middlesex 3 corridor, along Interstate 95, and in the Greater Worcester Region.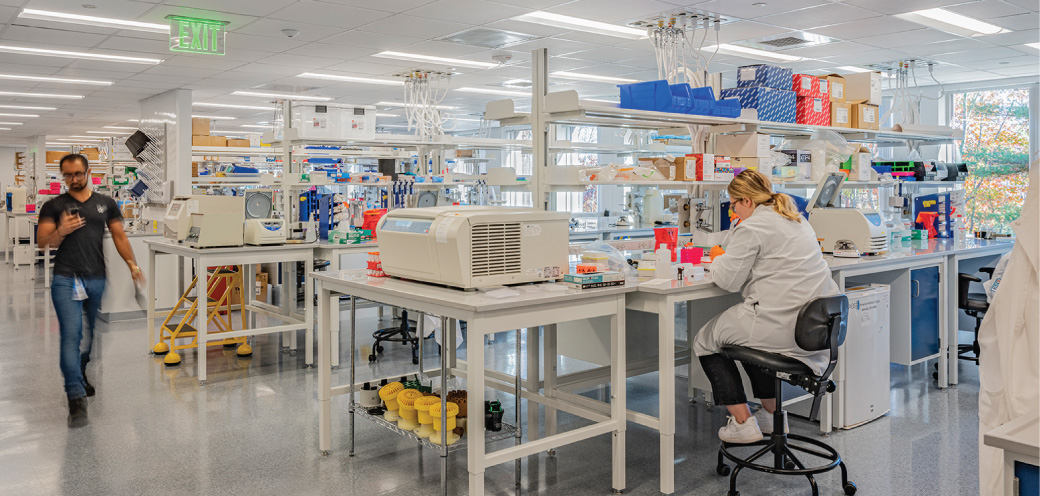 In 2022, together with The Richmond Group, Maugel DeStefano design-built the 57,000 SF R&D facility for KSQ Therapeutics in Lexington, MA. Renovations included upgrades to the core and shell and a complete office and lab interior fit-out. The new facility houses multiple laboratories, offices, conference rooms, a café, and outdoor amenity spaces.
In Hopkinton, the firm designed Spring Bank Pharmaceuticals' 30,000 SF R&D facility. The space features the latest life science technologies in modern chemistry, biology, analytics and instrumentation labs, and office space. The flexible lab design allows for dynamic workspace reconfiguration to accommodate future needs.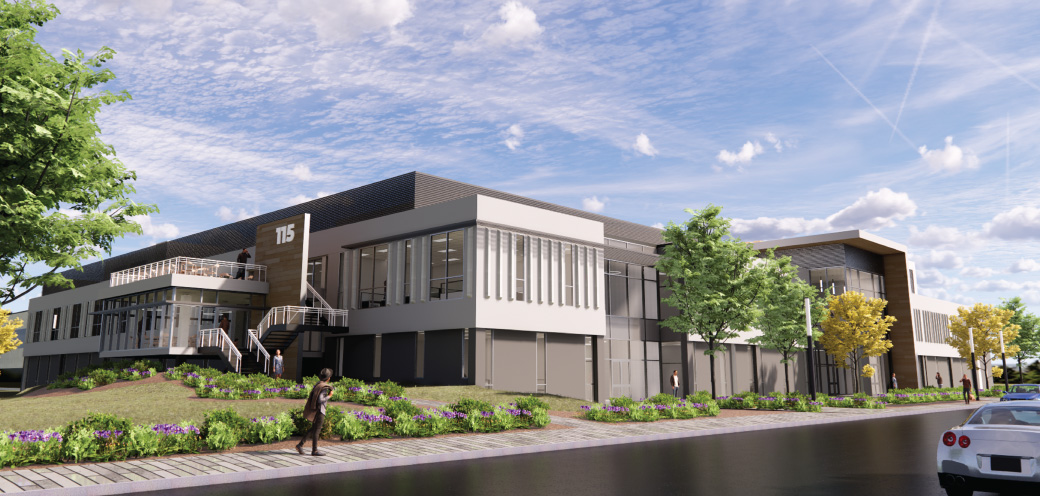 Design is currently underway at the I-290 Connector in Worcester, MA., to reposition a former semiconductor fabrication facility into an innovation and commercial center. The building is being fully rebuilt and re-imagined. Part of the building will be configurable for start-up and early stage life science companies that need shared resources. The center will also accommodate larger biopharma companies that require customized labs and/or cGMP facilities for drug manufacturing. The firm has also completed several labs for companies in North Grafton, Marlboro, and Devens.
Maugel DeStefano continues to be a leader in life science design, fostering long-term relationships with clients, many of whom choose the firm again and again to help them realize their vision.
This profile originally appeared in the Central MA Life Sciences Report 2023, a publication of the WBJ Journal.
RELATED CONTENT
Maugel DeStefano Designs 169,500 SF Werfen SF R&D Facility
Maugel DeStefano and Richmond Group Complete KSQ Therapeutics
Read More Life Sciences News and Insights
Contact Our Sciences Team