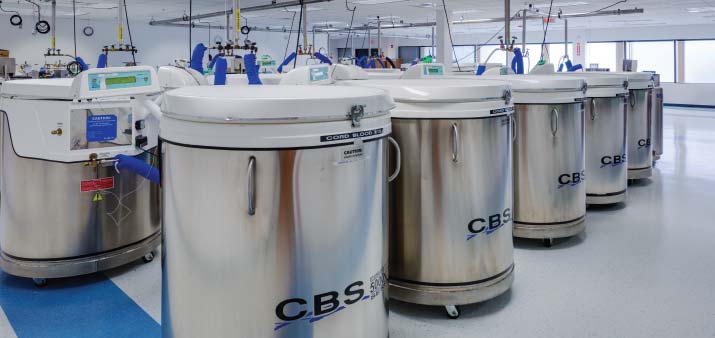 Maugel Architects announced today that it has completed the renovation of a new 30,000 sf office and lab space for New England Cryogenic Center (NECC), one of the world's largest full-service cryogenics labs. NECC's new facility is located within Solomon Pond Park, at 500 Donald Lynch Boulevard in Marlborough, MA. Nordblom Company, an owner of Solomon Pond Park, has selected Maugel to design more than two dozen tenant fit ups and interior renovations within the park.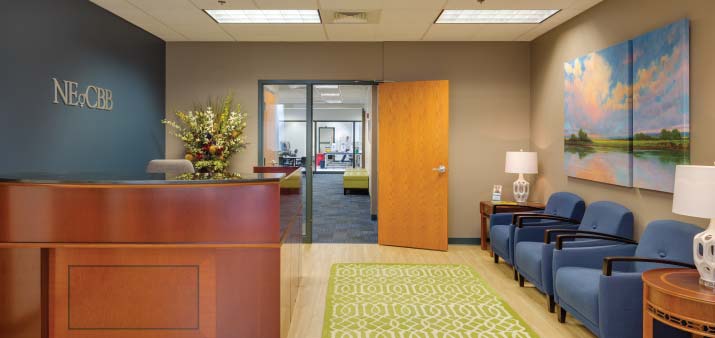 Maugel created a design that welcomes clients and visitors and improves the efficiency of the lab and office workspaces. Due to the ever-changing dynamics of the medical field, workspace flexibility and future expansion options were key design considerations. NECC not only wanted the layout of the laboratory to be comfortable and efficient for employees, it needed to showcase the lab to visitors. To meet this requirement, Maugel strategically placed large viewing windows along the lab wall to highlight equipment, working areas, and processes. Other team members included Capital Construction Corporation and Anne Wall, of AW Interiors.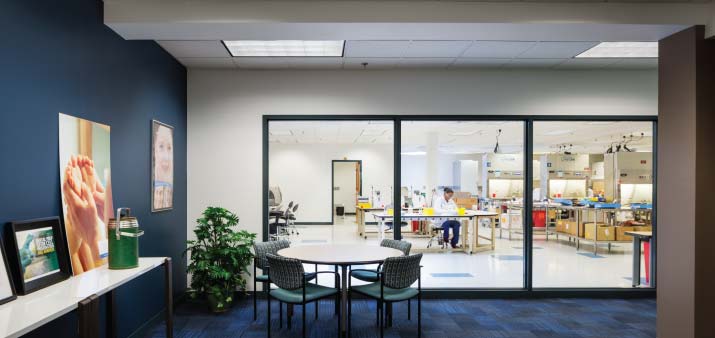 "Maugel Architects has been designing laboratories and medical facilities for over 20 years," said Colby Cavanagh, project manager at Maugel Architects. "We have a long history of working with Nordblom Company and Capital Construction Corporation at Solomon Pond Park; the team has designed tenant fit ups for more than two dozen clients at the park. We were excited to design a state-of-the-art facility for NECC, one of the largest cryogenics labs in the world."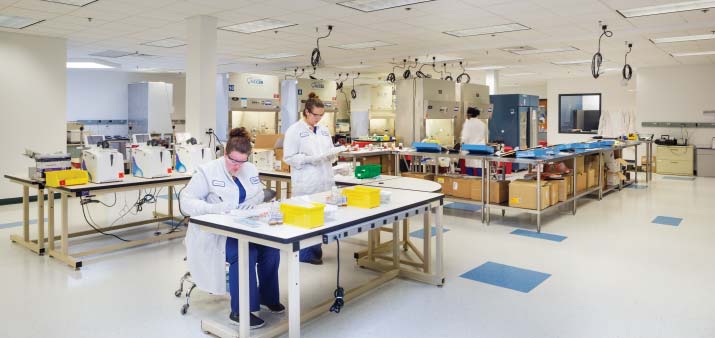 ABOUT NORDBLOM COMPANY
Nordblom Company is a real estate enterprise with a 90-year history of investing, managing and developing properties throughout the New England region and select markets across the country. The company currently owns office, commercial and multi-family properties in the NewEngland and Carolina markets and is committed to creating dynamic work and living environments that further the quality of life for the people who occupy its properties. Headquartered in Burlington, Massachusetts with offices in Boston, Brookline, and Raleigh, North Carolina, Nordblom Company has $1.2 billion in assets under management.