Maugel Architects announced Genesis HealthCare selected the firm and General Contractor RP Masiello of Boylston to design and build a new 83,000 SF, 120 private bed skilled nursing facility located on Loon Hill Road in Dracut. Genesis HealthCare, with over 450 centers in 30 states, specializes in ShortStay care and LongTerm care, memory support, orthopedic rehabilitation, ventilator care, dialysis care, and assisted/senior living services.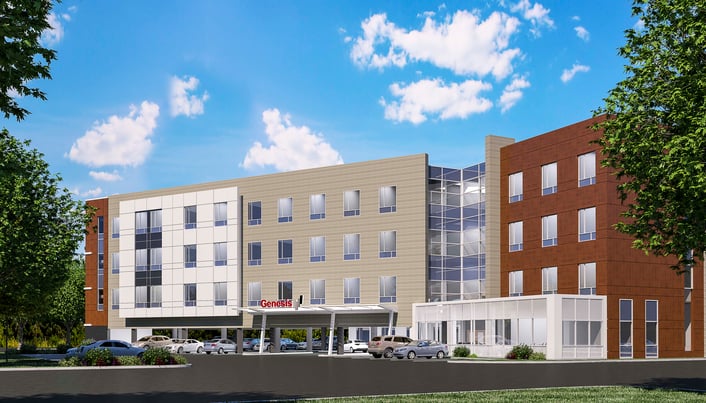 The building's façade features modern, clean lines and forms that integrate exterior and interior spaces through a mix of clapboard siding and aluminum composite materials. A welcoming, open lobby on the entrance floor provides sight lines to a glass-walled therapy area, a restaurant-style dining room, and other building amenities, such as a hair salon, and community gathering space.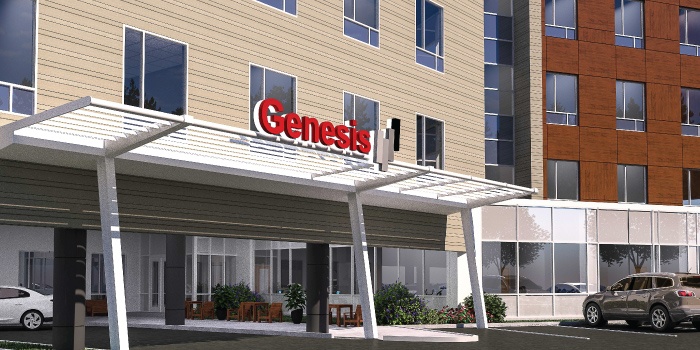 "Genesis HealthCare chose Maugel Architects to design our new Dracut facility due to their fine reputation in the health care industry," said Ray Mead, VP of construction at Genesis HealthCare. "We were not disappointed. Maugel was easy to work with, met project deadlines, and designed a beautiful, functional facility that provides great care and a wonderful experience for our patients."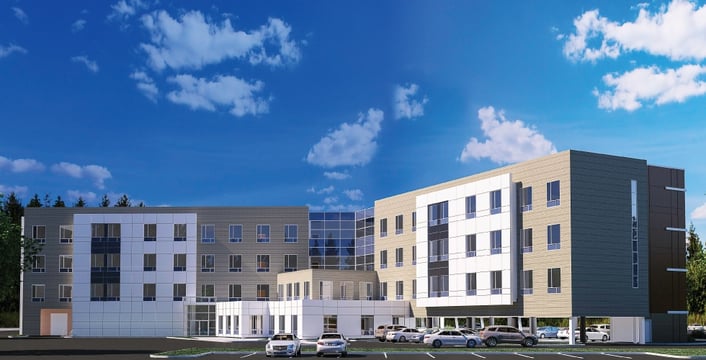 The three upper floors feature 40 private, light-filled patient rooms on each level, with one floor dedicated for long-term care and two floors designated for short-term care. All floors feature multiple nursing stations, a dining area, nourishment kitchens, medicine rooms, day rooms, staff offices, utility rooms, and rooms for Bariatric and special care. To accommodate higher acuity patients, the facility provides 12 telemetry rooms featuring interactive telemedicine monitors for 24/7 remote patient monitoring.
"It was a pleasure working with Genesis HealthCare to design this beautiful new skilled nursing facility for the Greater Lowell community," said Jeremy Baldwin, Genesis project architect at Maugel Architects. "We employed wellness design principles throughout the space and placed large oversized windows in all patient and day rooms. The flood of natural light fosters a sense of wellbeing and helps promotes healing for patients."
The site also includes an outdoor therapy garden, ambulance entrances, and a parking area at grade under a portion of the building.
In addition to Genesis HealthCare, Maugel Architects, and RP Masiello, other team members include Thompson-Liston Associates, Johnson Structural Engineering, Seaman Engineering, and A. Normandin Design.