Maugel Architects announced today it has completed the design of 19 Presidential Way, the former ArQule headquarters in Woburn, Mass., for Alexandria Real Estate Equities Inc. The repositioning included renovations to the building's main lobby and amenity improvements to the facility. The innovative design adds space and volume to the lobby—creating a multipurpose high-energy activity zone with a collaborative high-tech vibe. The dramatic space features contemporary finishes and lighting, a monumental stair with a feature fabric wall, a high-end kitchenette, counter height table tops, banquettes, and outdoor seating.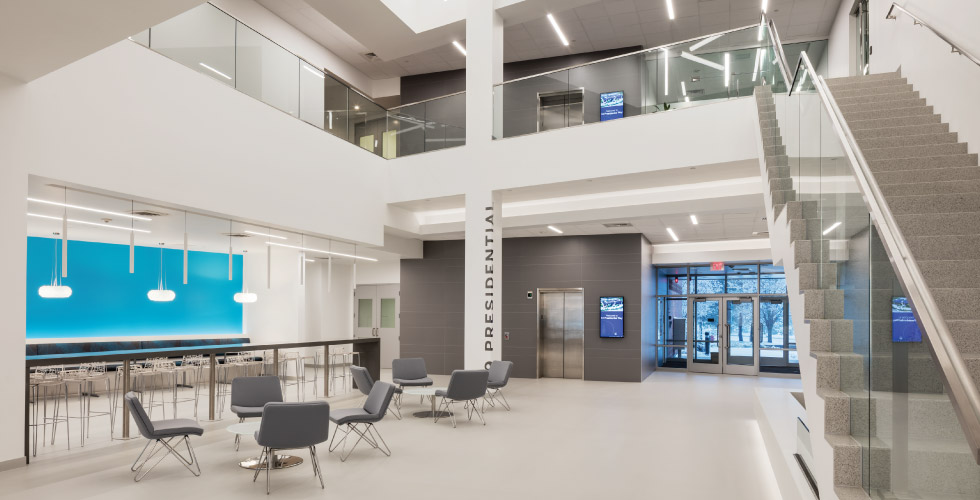 "Lobbies are no longer just a path to the elevators—they are essential to the marketability of a building," said Mark Pelletier, director of architecture at Maugel Architects. "Today's lobbies are being repurposed as vibrant community spaces with cafés, lounge areas, and all-hands-on-deck presentation spaces," added Pelletier. "Maugel was thrilled to work with the team at Alexandria Real Estate Equities Inc. to transform 19 Presidential Way into an innovative workspace."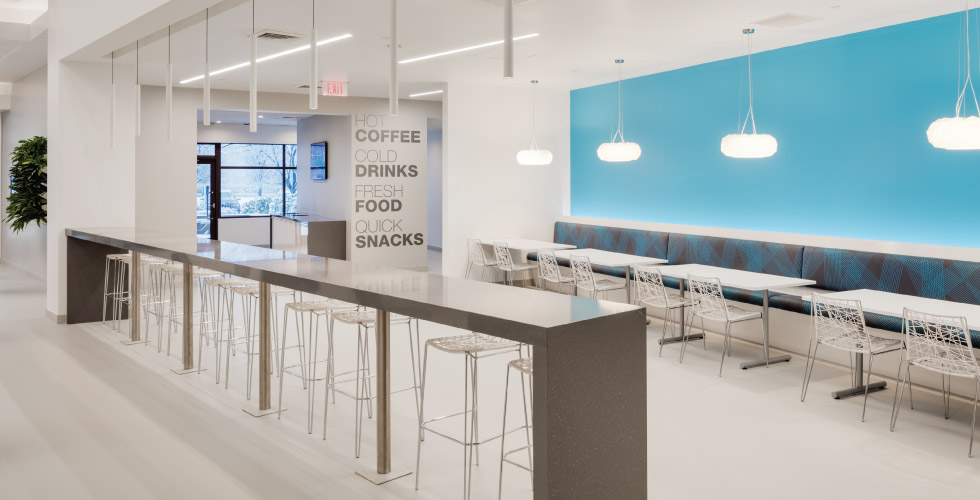 Maugel, Alexandria Real Estate Equities Inc., The Richmond Group, and R.E. Dinneen Architects collaborated on the exciting new aesthetic for the building.