Cambridge, MA – Maugel Architects has completed the 5,400 square foot office suite for Coldwell Banker located at 1000 Massachusetts Avenue in Cambridge, Mass. Design and construction teams overcame pandemic scheduling challenges to bring the project to completion in the Fall of 2020.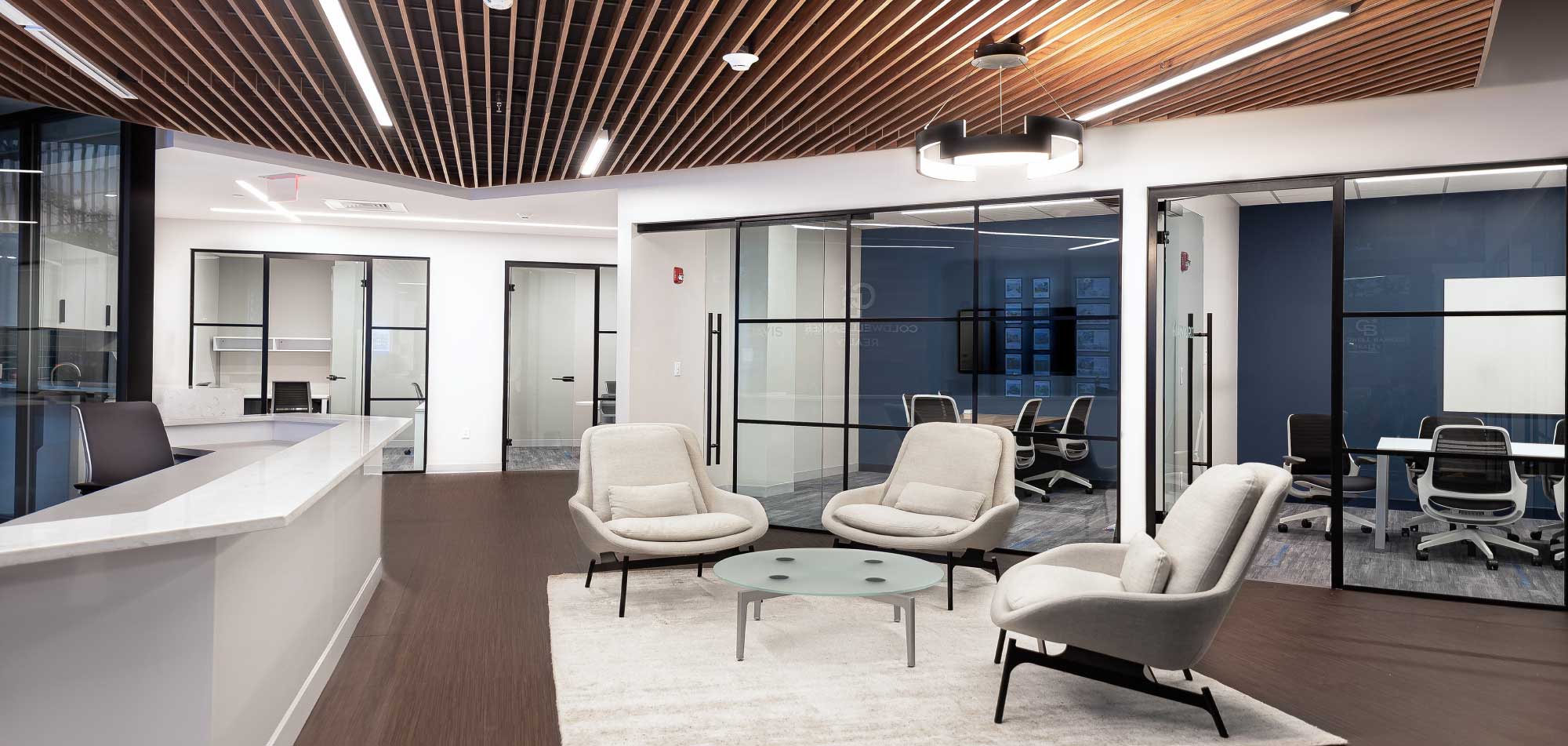 Maugel worked closely with the Coldwell Banker team to create an inviting space for clients that presents a modern, high-end design reflective of the Coldwell Banker brand. The new office features an open client area, private conference rooms and flexible workspaces. Agent team rooms were located on the upper floor. The result is the perfect combination of Coldwell Banker's signature color palette integrated into the modern urban context of Cambridge.
"It was a pleasure working with Maugel Architects on our recent commercial fit-out in Cambridge, Mass.," said Jacob Brown, Senior Project Manager at JLL. "From design through construction administration, Maugel was the perfect partner to help us navigate a demanding project through an arduous year in 2020. Their attention to plan details, attentiveness in meeting our needs and expectations, and expertise within the industry were the driving forces to delivering a beautiful product."
Maugel worked with the engineering team at Vlachos Associates, Inc., and general contractor Votze Butler Associates.