Maugel Architects has completed the renovation and commercial interior design of NETSCOUT Systems, Inc., the world leader in application and network performance management products and solutions. Maugel had previously designed NETSCOUT's 175,000 SF interior office space in 2001.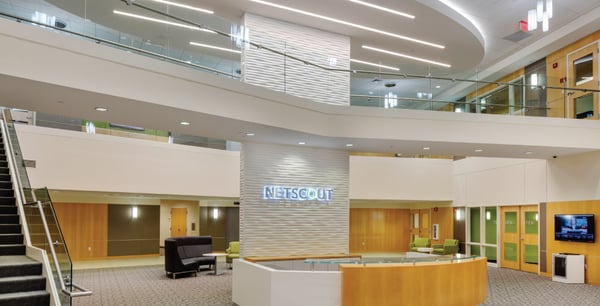 The rebranding included renovations to the entrance, lobby, and executive briefing center and features a contemporary color scheme, updated LED lighting, advanced technology, custom furnishings, and decorative accents. The newly designed lobby showcases a dramatic two-story focal wall displaying the new NETSCOUT logo, a custom reception desk, and updated finishes and furniture. In the boardroom and executive center, advanced audiovisual technologies such as smart conferencing tables, telescoping video conferencing TVs, and smartboards were installed. Click here to see the before image.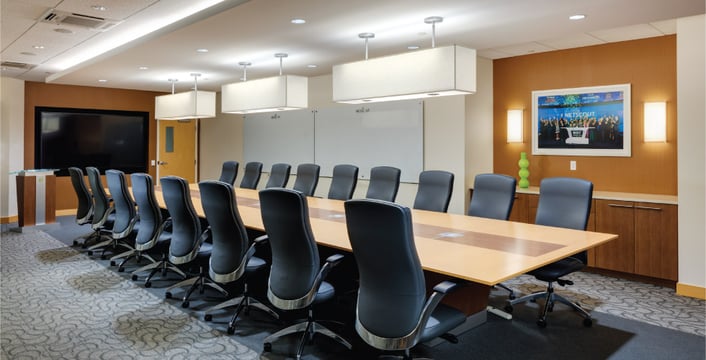 "As the original designers of the NETSCOUT headquarters, we were thrilled to work again with NETSCOUT and the Gutierrez Company on the rebranding of the space," said Heather Ward, Maugel's interior designer for NETSCOUT. "Long-term relationships such as these have been a key factor in our success as a company. NETSCOUT's corporate interior rebranding now reflects their status as a leading technology company," added Ward.