The art of balancing aesthetics and construction costs begins in the earliest phases of design— when geometric simplicity and compositions of attractive, durable materials define marketability and control costs. Both were achieved at Brooks Street Commons when the collaborative team of architect, owner, and general contractor defined clear objectives and value-engineered the project from conception. This early collaboration resulted in substantial construction cost savings and a highly desirable residential product.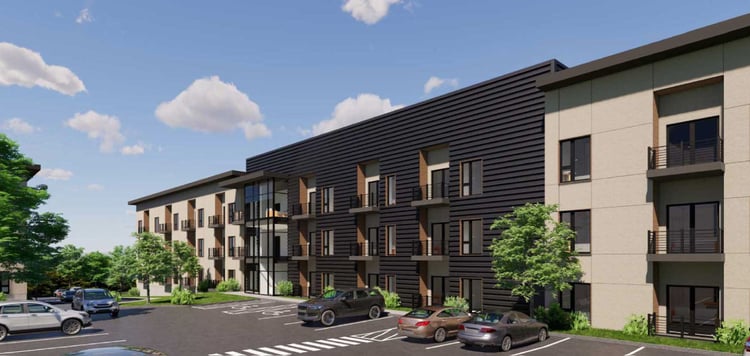 Conveniently located 10 minutes from downtown Worcester, Brooks Street Commons is a 110,700 SF apartment complex with 111 dwelling units. The building features three stories of residential living with basement-level parking. Sited in an area with a mix of commercial and single-family homes, the design features modern industrial forms and materials and a residential scale to seamlessly blend into the surrounding context. Tenant amenities include professional workspaces, storage areas, and a fitness center.
Team members include GoVenture Capital Group, RP Masiello, Hannigan Engineering, TF Moran, and BLW Engineers.