Maugel DeStefano Architects, Ricci Construction, and TFMoran transformed the former Rye Skate Park into a premier 65,000 SF multi-tenant recreational fitness and wellness facility in Rye, NH.
Airfield Place is now home to New England Pickleball, the Flight House Gym, Rye Physical Therapy, The Hangar Coworking Space, Flow House Yoga , Rinse Recovery, and Engrain Market. The design-build team worked closely with the building owner and each tenant to create a modern, cohesive space that created an overarching brand for Airfield Place while celebrating each tenant's unique brand identity.
The owner's vision was to create a space where someone coming to the facility for a pickleball game could step into a yoga class, attend a physical therapy session, or enjoy wholesome locally-sourced food—all under the same roof.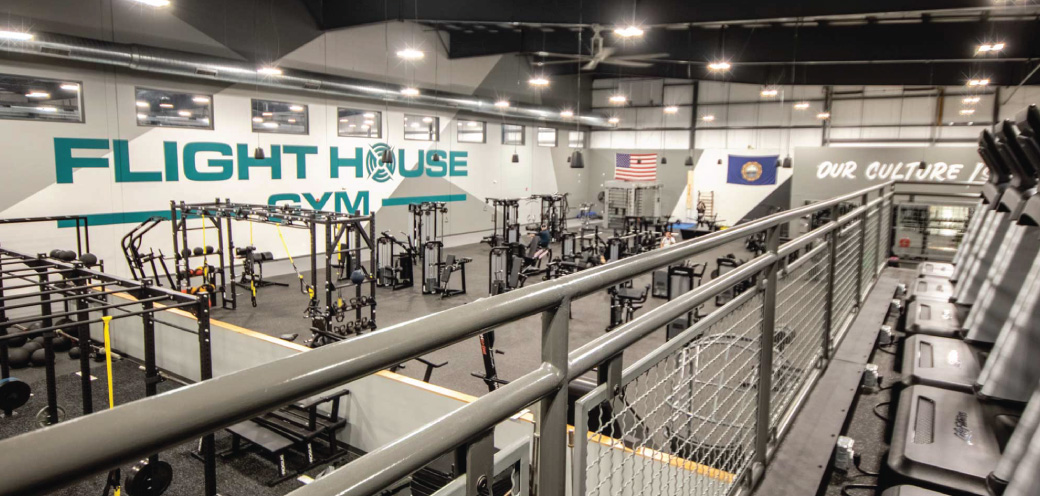 Upon entering the center, visitors are greeted by a welcoming fireplace lounge that creates a sense of social connectiveness and community. Open views to gyms with group exercise classes and personal training sessions on the ground and mezzanine levels add vibrancy and energy to the space, and common corridors guide visitors to shared locker rooms and branded tenant spaces throughout the facility.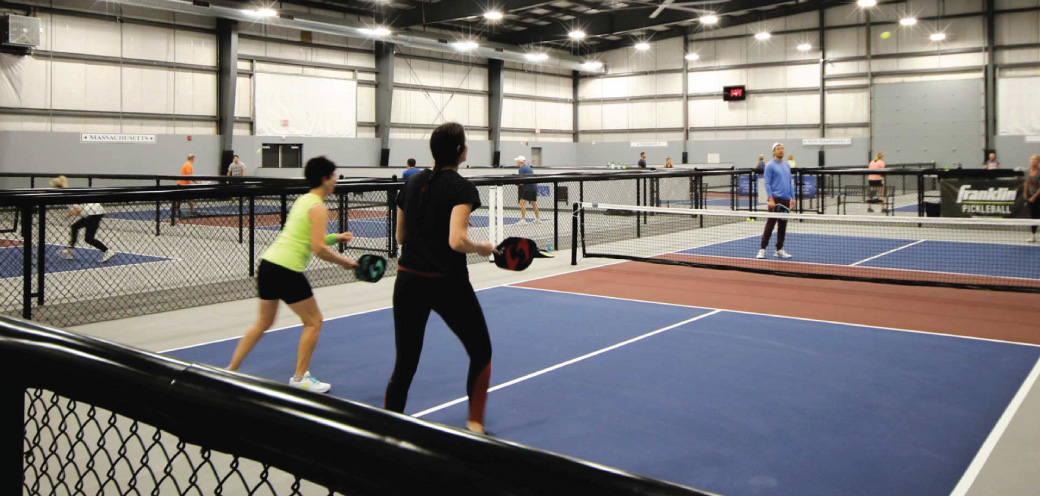 RELATED CONTENT
Read Recreation News & Insights Blog