At Maugel, we are fortunate to live in a community where access to healthy food is often taken for granted. For many communities, this is not the case. This year, Maugel's Outreach and Community Service Program became involved with The Food Project, a non-profit in Lincoln, Mass. The Food Project is transforming the food system into a more just, community-engaged model that supports food security. The project grows 150,000 lbs. of food each year— 40% of which is donated and distributed to communities in need.
The Maugel team first volunteered last spring at the Lincoln farm to plant new crop beds. As our scheduled date approached, we prayed for good weather. It had been raining steadily and we didn't mind getting dirty, but up to our knees in mud was a little less appealing. Thankfully, the weather was perfect.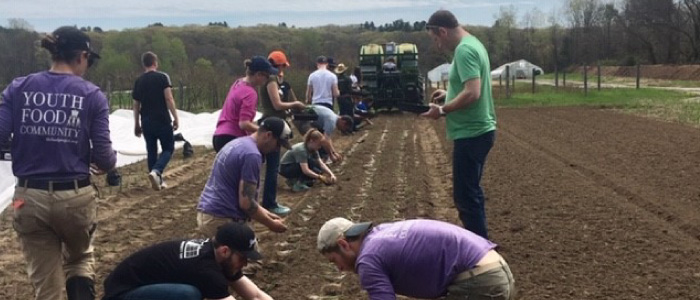 We worked alongside a group of volunteers from Clark's Footwear. The Food Project's model of "work and talk" was embraced by both teams. It was a pleasure sharing life experiences and making connections with our fellow volunteers. Together, we planted 2,000 potatoes and 20,000 onions. It was great to be outside getting functional exercise, building community and benefiting those in need.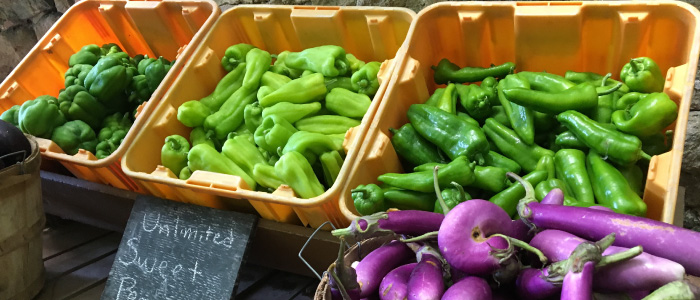 In August, we attended a Farm Lunch to see the results of our spring planting. The food was provided by Fresh Food Generation, a company owned by two former youth employees. During the meal, members of the Food Project Youth Leadership Program shared inspiring stories of why they became involved and how the program has shaped their lives.
One young girl from Dorchester, Mass., shared the difficulty of finding fresh produce in her neighborhood. She and her grandmother had to walk many blocks—past dozens of convenience and fast-food stores—to find a store that carried fresh produce. Upon arriving, the produce selection was very limited, and what was available was priced out of reach. The sad reality was unhealthy food was readily accessible on every street corner at a fraction of the cost. This personal experience opened her eyes to food injustice and became her catalyst for action.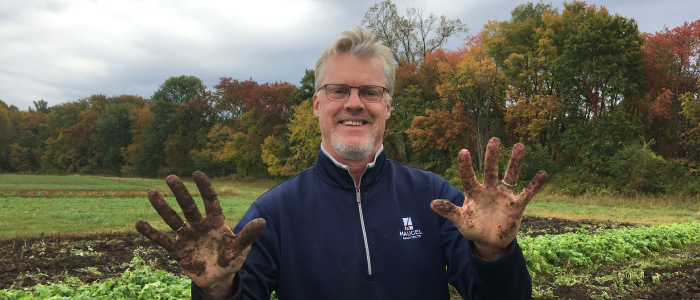 In the fall, we had another fantastic experience volunteering for Harvest Day. We got our boots dirty harvesting 500 lbs. of rutabaga for the fall CSA. It took a lot of teamwork to pull rutabaga out of the ground, cut off the leaves, and load and unload the trucks, but the reward was seeing the bounty of fresh produce that would soon be enjoyed by communities in need.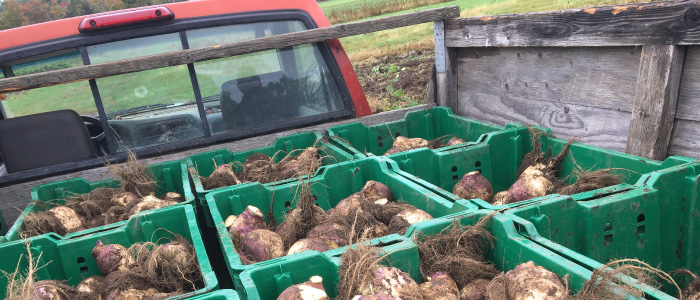 Our work with The Food Project has taught us that everyone and every size effort can make a difference. It also reinforced the importance of food to societal well-being. We form connections by "breaking bread" with our families, friends, and sometimes strangers—nourishing body and soul through healthy food and community. We were honored to be a small part in the wonderful work being done at The Food Project. Please join us in supporting their mission to promote food security for all.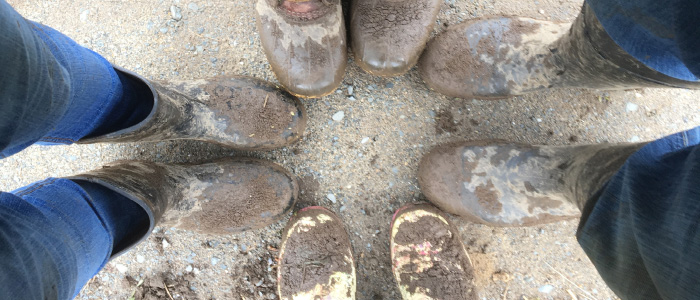 More About The Food Project
At The Food Project, we believe that everyone has the right to fresh, healthy, affordable food. Young people are the driving force of The Food Project and work on our farms and with community members to realize the right to food that nourishes our communities and the planet we share. Each year, we employ 120 teenagers in this vital work on 70 acres of urban and suburban farmland across eastern Massachusetts where they grow 150,000 pounds of fresh fruits and vegetables and use this food to enact innovative food system initiatives that increase access to fresh, healthy food for all. We focus this work in the two communities we are most deeply connected to: Boston's Dudley neighborhood and the City of Lynn.
Donate to The Food Project