From the first time the family of five crossed the bridge onto Governor's Island in Lake Winnipesaukee, they knew it was the perfect place to build the year-round home they longed for. Patience and perseverance paid off when they found a spectacular waterfront parcel with amazing views, a long waterfront edge, and a perfect solar orientation.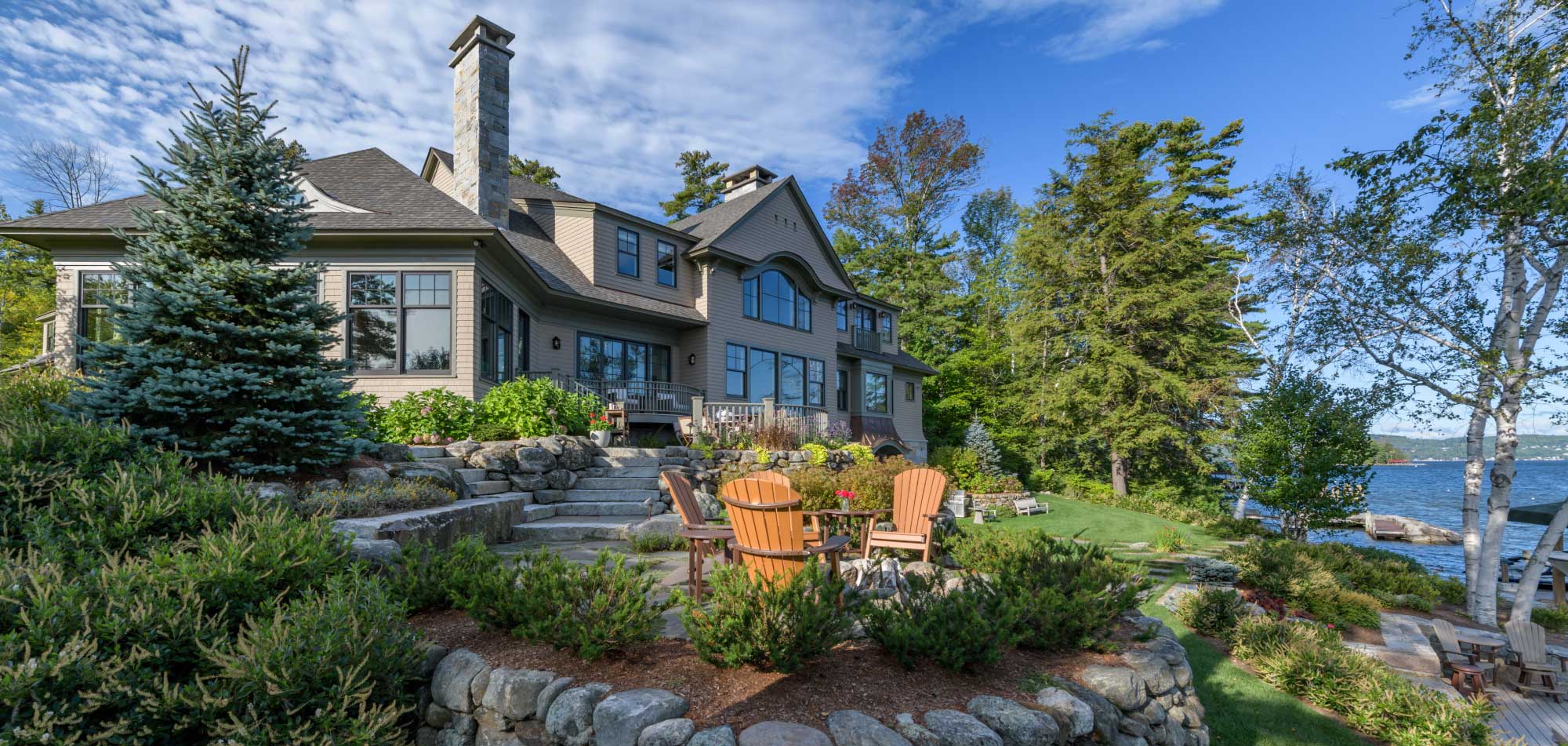 The client wanted the home to look as if it had grown organically from the natural surroundings. Wood shingles, natural stone, and earth tone finishes nestle the 9,800 square foot home into the landscape. Great thought was given to the hierarchy of spaces and the indoor-outdoor access from the lower level summer kitchen and wet rooms (laundry, changing areas and bathroom) to the waterside main floor living spaces.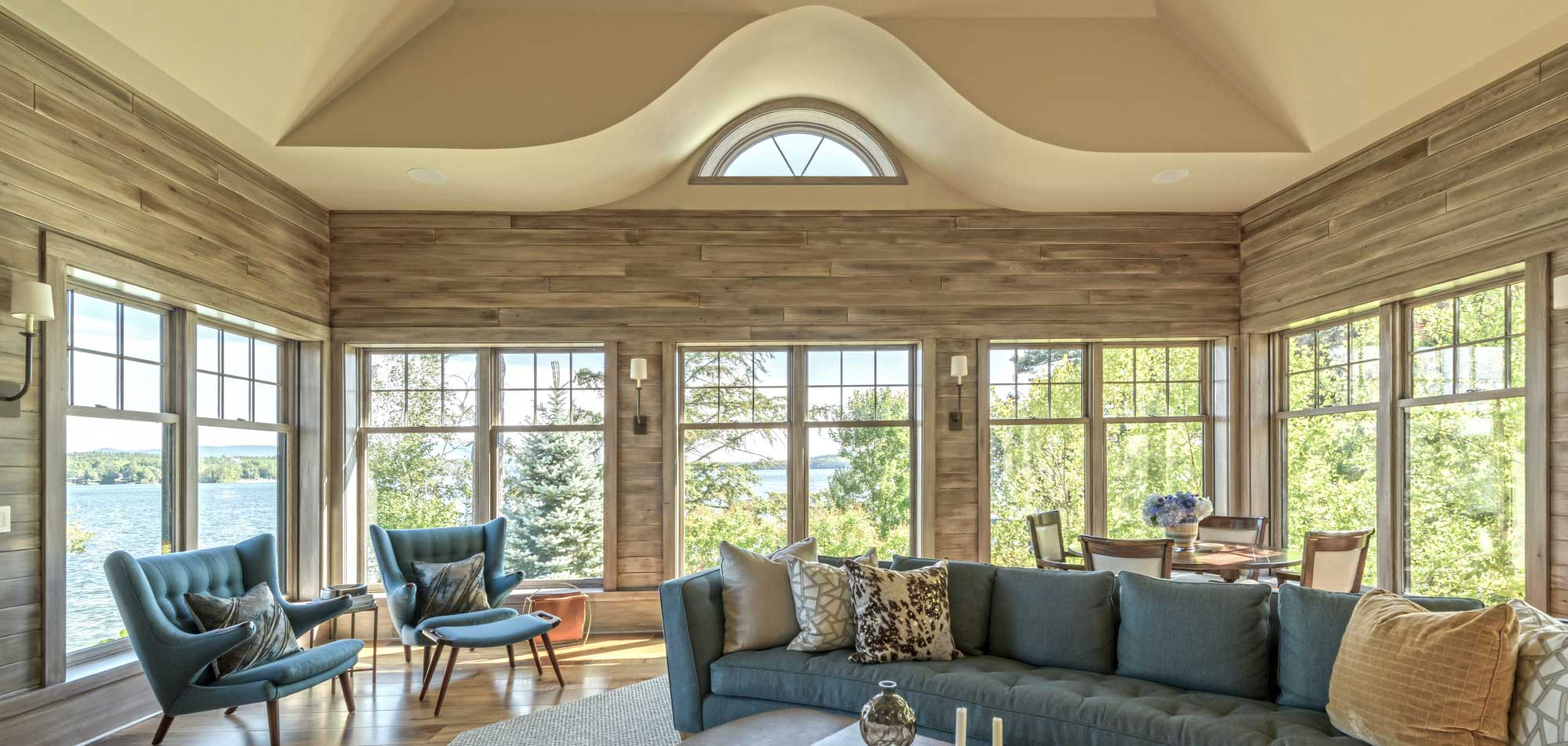 The six-bedroom house was made for entertaining. Design is a passion for the client – who personally selected every one of the interior finishes with comfort being a top priority.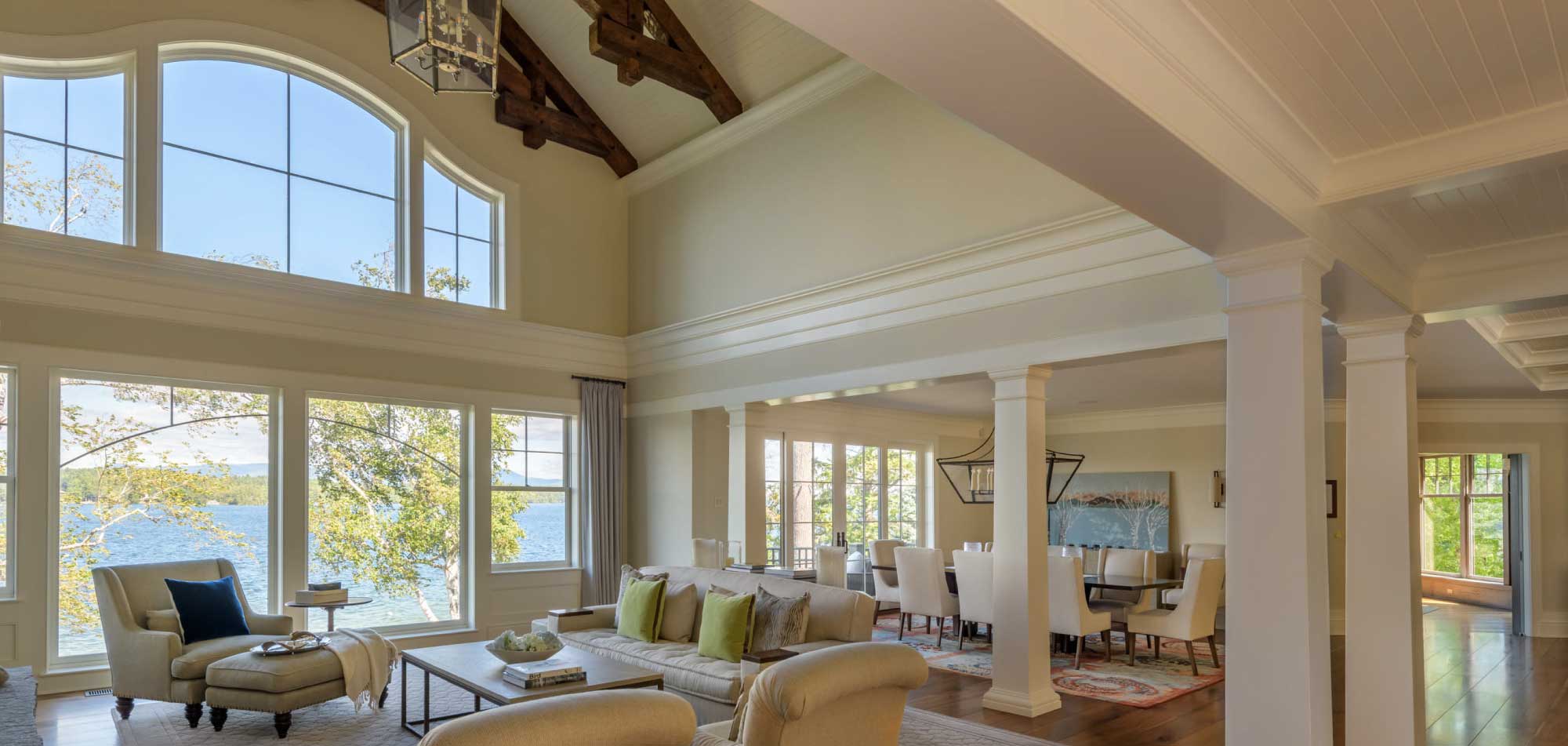 The open concept of the living, dining, and kitchen, all with views of the water, allows for large gatherings of friends and family, while more family-centric time is shared in the sunroom located adjacent to the kitchen.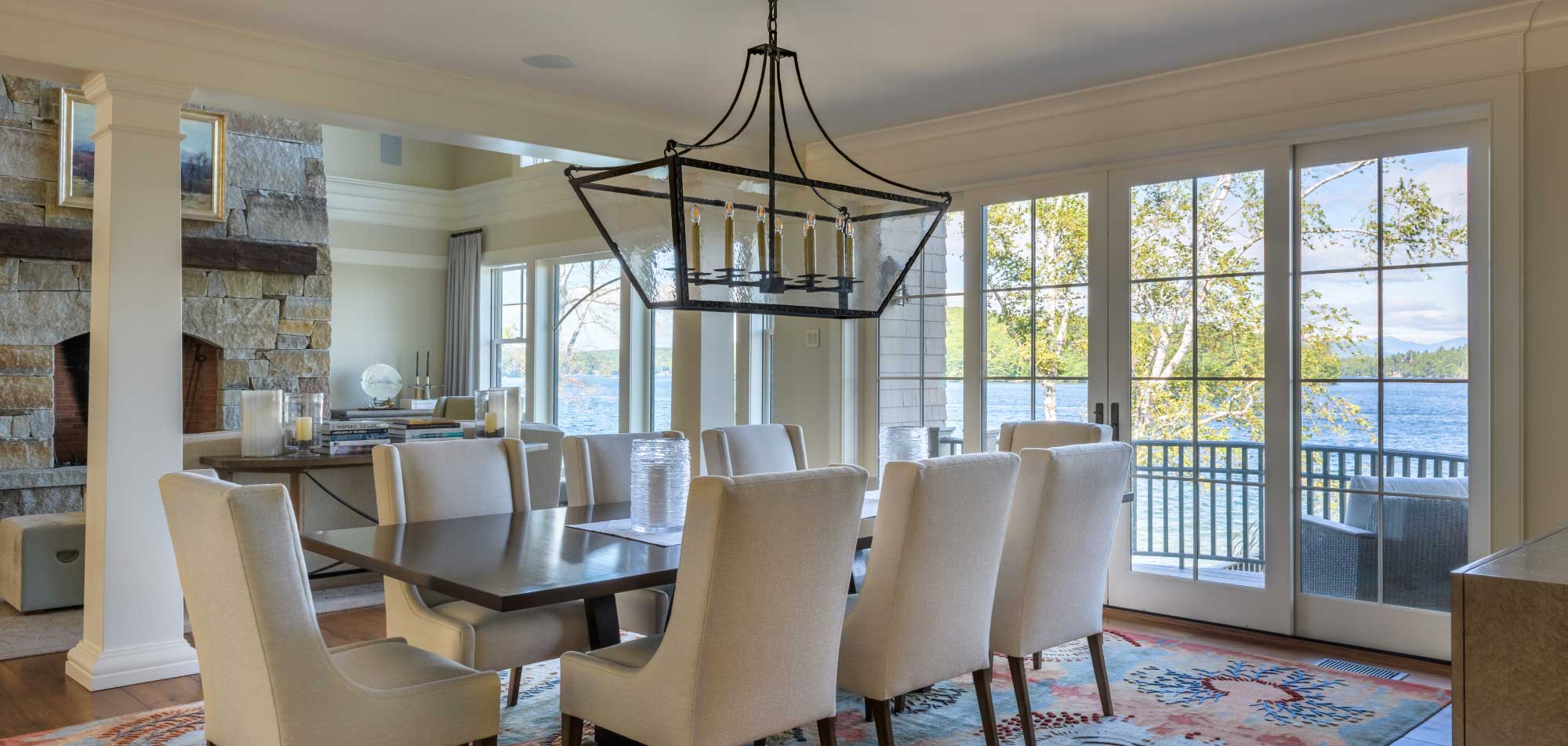 With its grand fireplace, unique ceiling lines, walls of windows, and many gathering spaces, the sunroom is the heart of the home. The kitchen showcases a coffered ceiling, a multi-functional island with a built-in banquette with seating for six, and an alcove office space for planning daily activities.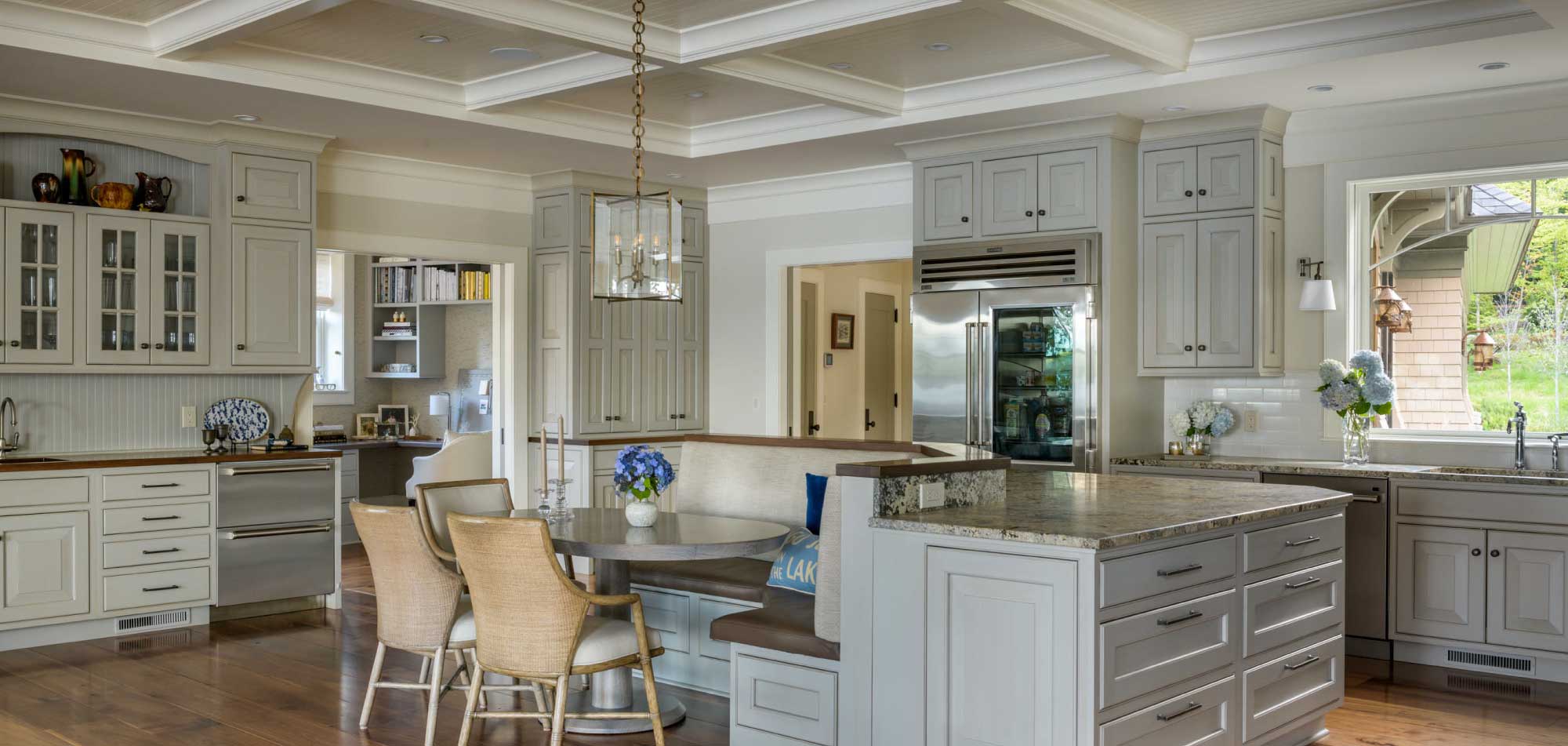 It was important for family and friends to feel welcomed in the home. A guest suite, accessed by a private stair, was created over the 3-car garage. The comfortable space features a sitting area, a bunkroom for kids, a bedroom for adults, separate bathrooms, and a dressing closet – making for a relaxing retreat, whether it be for a weekend or an extended stay.