Construction is complete at Circle Health's new 27,000 SF Dracut facility. The three-story medical office building is located at the corner of Broadway and Loon Hill Road.
Circle Health Dracut provides the community with urgent care, patient services, physician offices, and diabetes and endocrinology specialty services. The first floor includes a 10-room Circle Health Urgent Care and a Lowell General Hospital Patient Service Center with services for x-ray, ultrasound, and lab/blood draw. OB/GYN Associates of the Merrimack Valley and primary care physicians Riverside Medical Group will be located on the second level.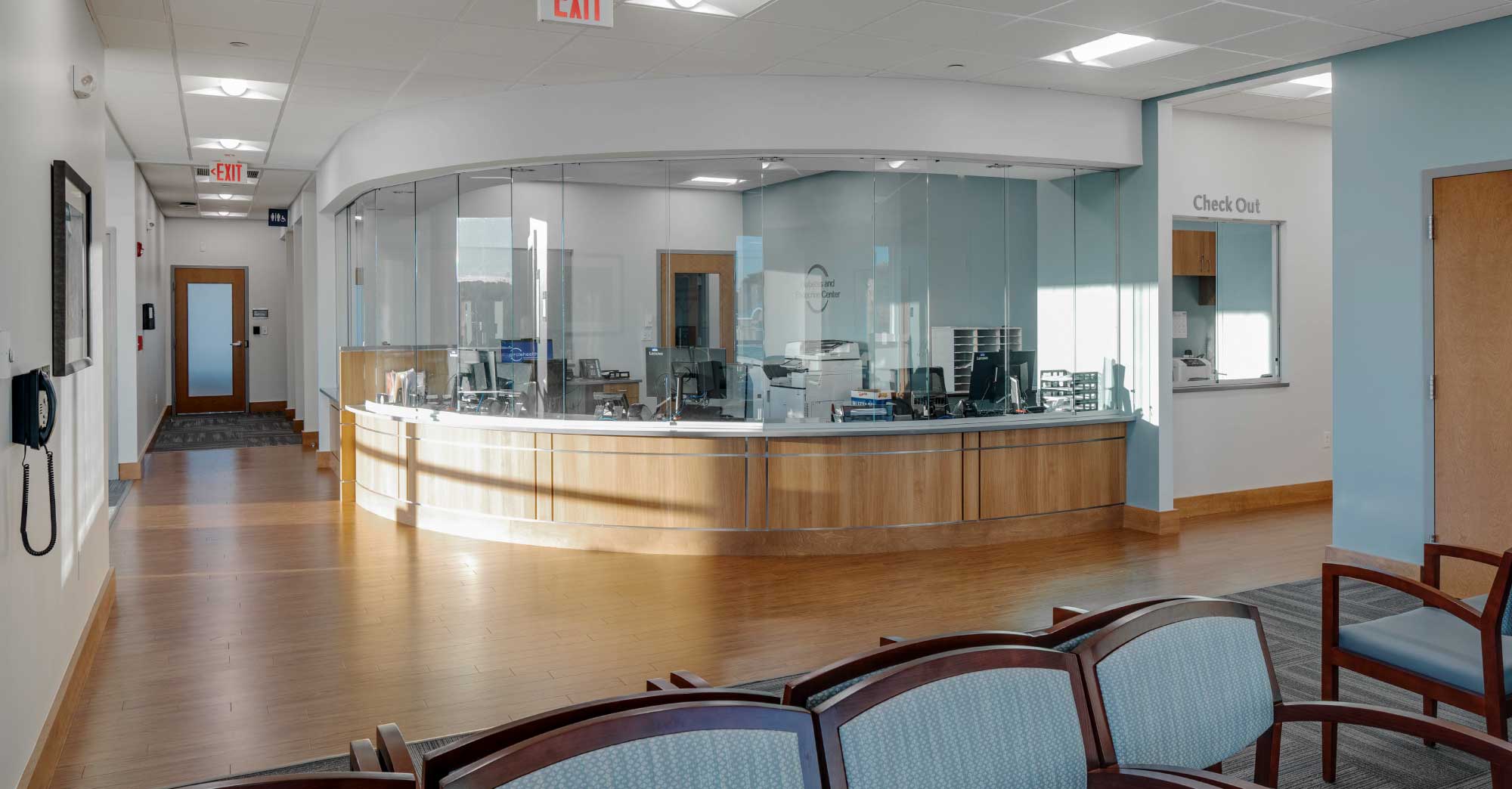 The top floor contains a Diabetes Management Center and the Lowell Diabetes & Endocrine Center. The two centers have a centralized reception and waiting area and a large educational room used to host programs to educate the community.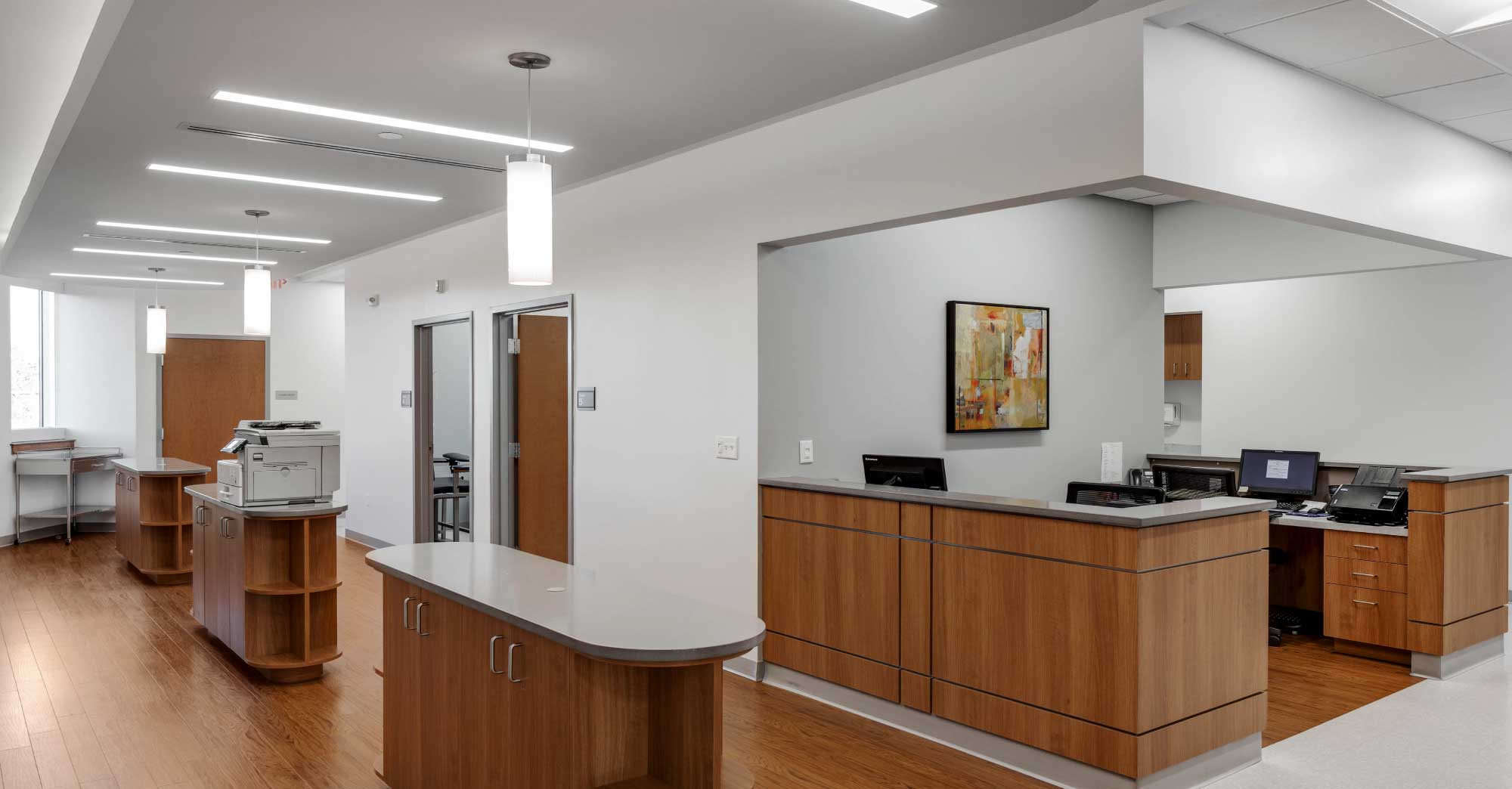 "We are thrilled with Circle Health's beautiful new outpatient medical building in Dracut. The new facility provides easier access for patients and reduces overcrowding at LGH's emergency department," said Jon Cocker, principal at Maugel Architects. It has been a pleasure partnering with Circle Health on the regional build-out of their outpatient medical centers. We look forward to the opening of Circle Health Tewksbury in early 2019.
View Circle Health Dracut Photo Gallery
In addition to Circle Health, other team members include Equity Alliance, Dellbrook|JKS Construction, TFMoran, Design Day Mechanicals, and Pristine Engineers.
Maugel previously designed Circle Health outpatient centers in Westford and Billerica.