Maugel Principal Jonathan Cocker joined the Healthcare panel discussion at the New England Real Estate Journal Life Science and Healthcare Summit held on February 13th at the Boston Newton Marriott. Jon leads Maugel's healthcare group and has been designing healthcare facilities throughout the Greater Boston area for twenty years.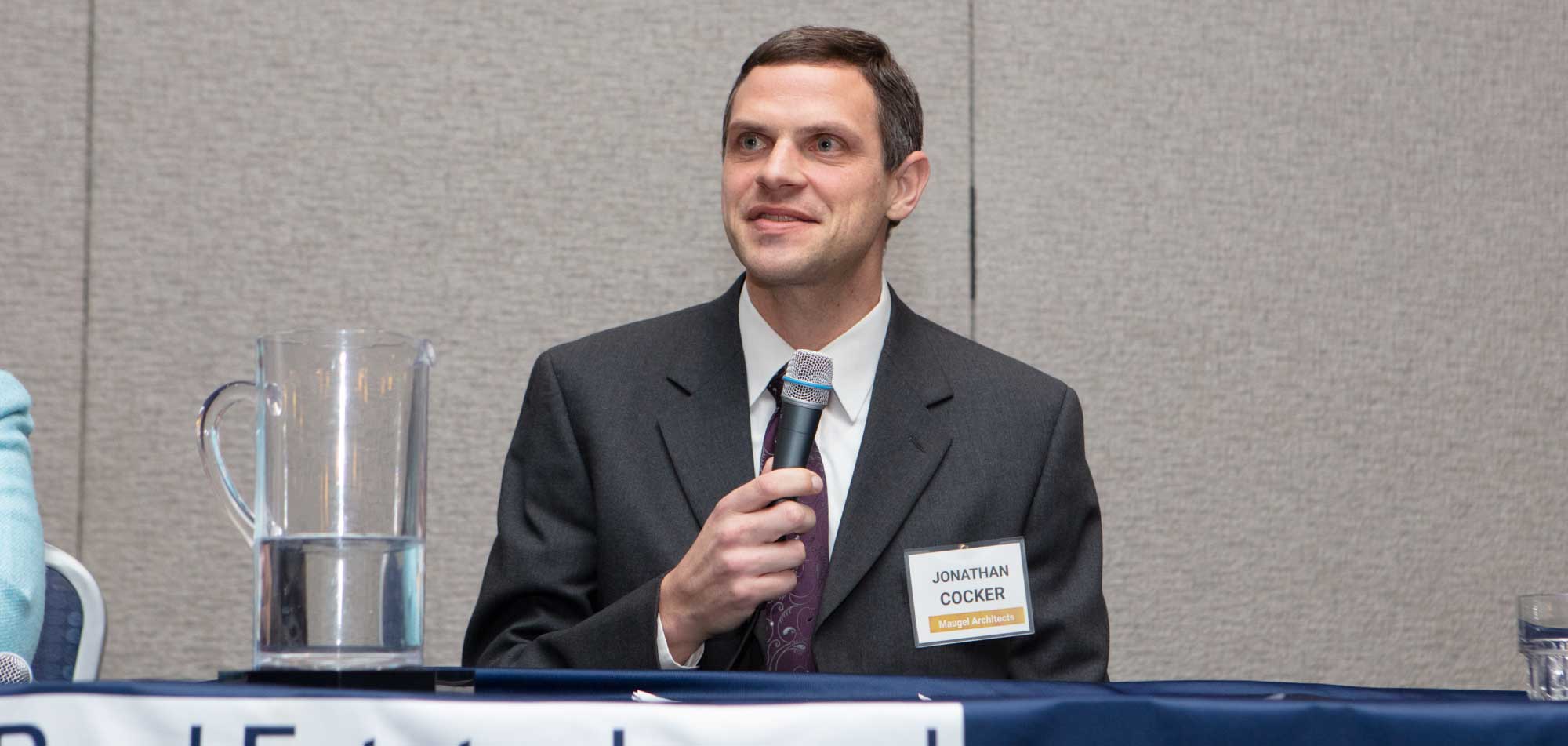 The panel focused discussions on how to succeed with capital project planning and delivery by connecting investment funding with the institutional mission and recent market trends:
Private Equity Investment
Jon discussed how private equity investment is changing the healthcare real estate landscape. Maugel's healthcare group has been involved with multiple projects recently where the hospital bought the land, designed the project, got through the regulatory process, and then sold the project to a private investor just before construction. This allowed the hospital to design for their needs, retain initial capital, and provide cost certainty for the investor.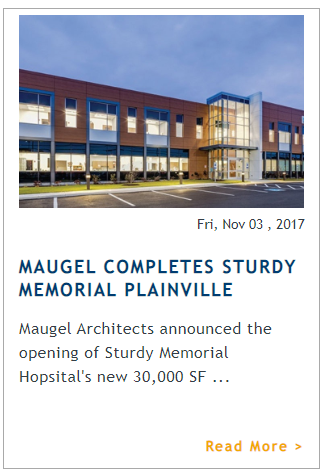 Patient Experience and Convenience Top Priorities
Jon shared how healthcare design today is focused on the patient experience and convenience. New medical office buildings are being located closer to where people live and shop. These new facilities offer multiple services in a single location, such as urgent care, primary care, pediatrics — as well as common patient services such as blood draw, labs, and imaging.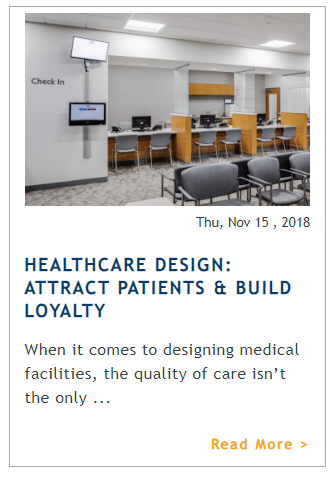 New Regulations Impact Design
Jon also discussed the effect new regulations are having on hospital design. New regulations often require more space, which presents a challenge to many older hospitals. For example, USP 797 and USP 800 modifications require that every inpatient pharmacy undergo renovations. Among other changes, has been minimum size increases within compounding rooms. The challenge is finding space within the hospital to meet the additional requirements, especially in a landlocked department. At Sturdy Memorial, Jon's team designed a master plan, which look at other departments and found that one department was not using 1/3 of their capacity. By having a higher level plan in place, the team was able to move the Pharmacy to the underutilized wing.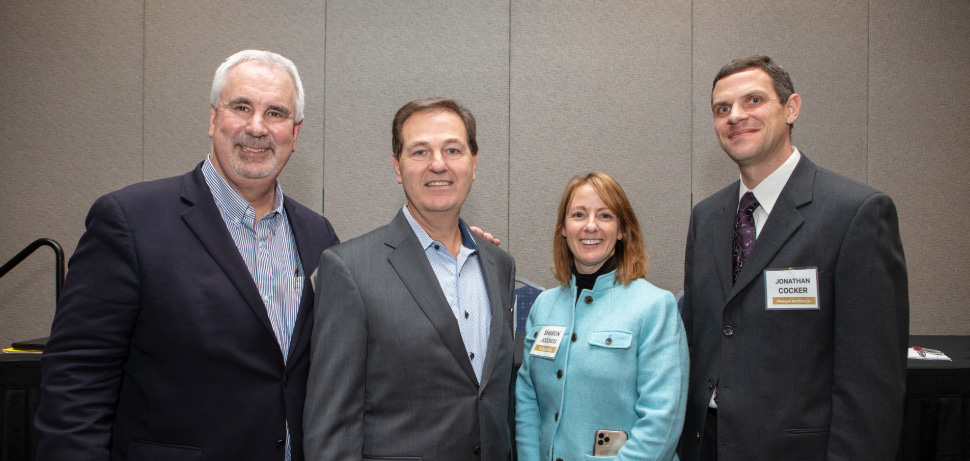 Healthcare Panelist L to R: Wayne O'Neill, Reset; Moderator Jeff Nicolas, EBI Consulting; Sharon Jozokos, Columbia Construction; and Jonathan Cocker, Maugel Architects.
About Maugel Healthcare Group
For over 25 years, Maugel Architects has been shaping exceptional healthcare spaces and creating environments for innovation and growth. Our Healthcare team has extensive experience designing facilities for world-class medical organizations. Over the years, we have built a diverse healthcare portfolio which includes group practices, hospitals, urgent care centers, patient services, and diagnostic labs. Because we have agile, dedicated teams with deep experience in healthcare, we can assign experts to focus on your specific needs and partner with you throughout the process.
We understand that each healthcare client has their own preference as to how they interact with patients. At Maugel, we take the time to listen carefully and understand how each healthcare professional wants to practice. We then translate that understanding into a customized design that functions efficiently and creates a welcoming environment for patients, visitors, and staff.
To view our healthcare portfolio click here
Jonathan Cocker can be reached 978 456 2895, jcocker@maugel.com.
Read more on NEREJ Website