Whether it's new construction or the renovation of an existing medical office building, there are many considerations to creating a well-designed satellite facility. See how Lowell General Hospital's new Circle Health medical facility in Dracut, Massachusetts, established the Circle Health brand, made the most of a restrictive lot, created a sense of well-being for patients and staff and optimized shared resources.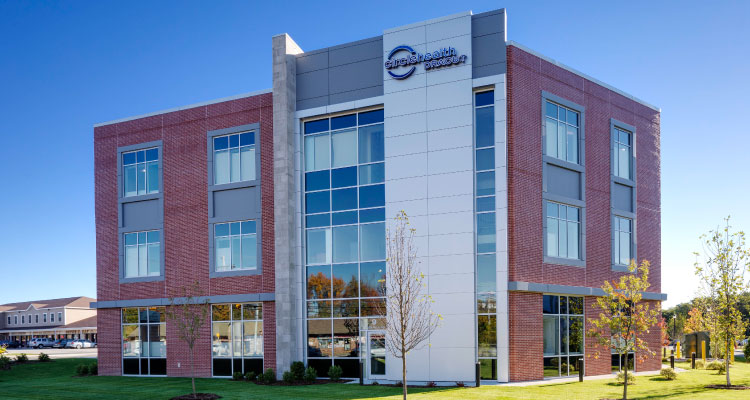 1. Establishment of a consistent brand for Lowell General Hospital (LGH) outpatient facilities – This was Circle Health's first ground-up satellite facility to house urgent care & patient services. The Maugel healthcare team created a template for all new facilities by integrating modern materials, such as metal panels and large window expanses, with LGH's traditional architectural elements of brick and masonry.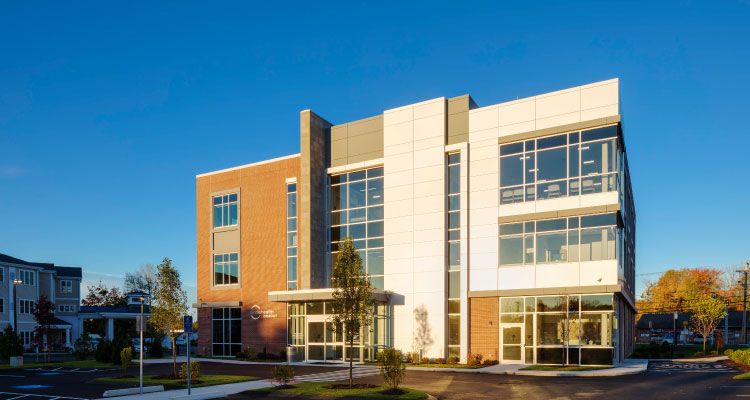 2. Making the most of a tight footprint – Tight setbacks for the lot gave form to the building's three-story footprint, making Circle Health Dracut one of the tallest buildings in the area. The prominence of the facility stands as a welcoming beacon to the community.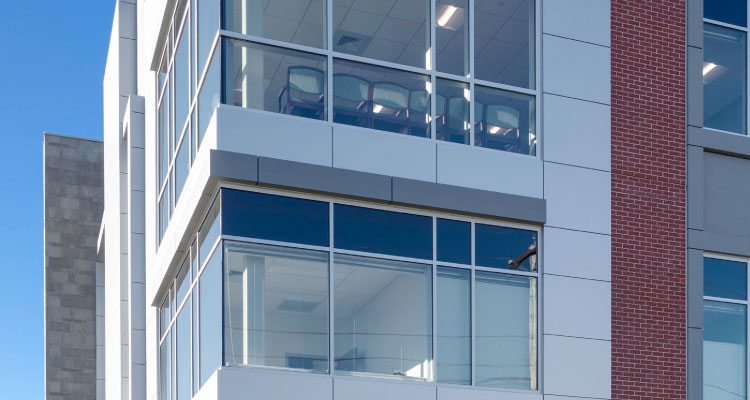 3. Maximizing natural light and views to nature – Many studies show the health benefits of designing spaces that have an abundance of natural light and a visual connection to the outside. Thoughtful placement of exterior windows maximized natural light into the facility and fosters a sense of well-being for patients and staff.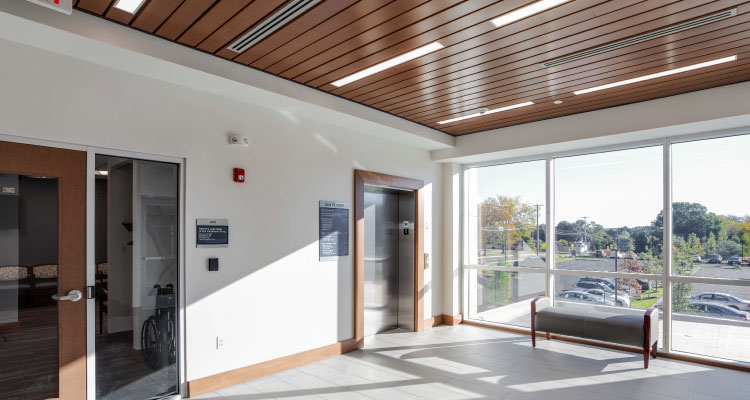 4. Welcoming entrances within a small footprint – To maximize clinical space, the entry lobbies were designed with a compact footprint. By adding higher ceiling heights, full glass entries, elevated finishes and lighting, and vast views to the outside, Maugel's healthcare team transformed basic circulation zones into comfortable navigation spaces.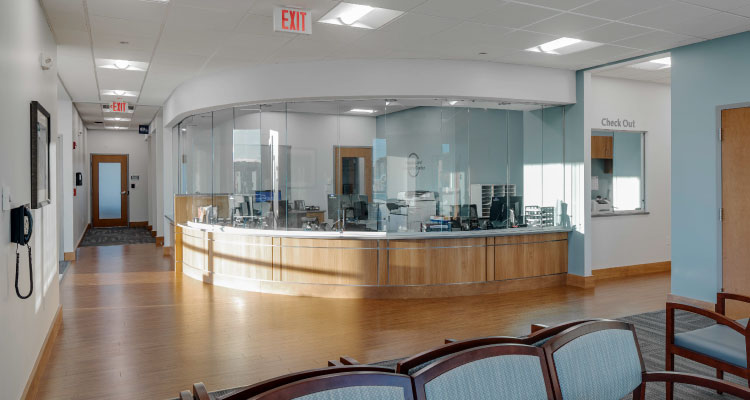 5. Optimizing efficiencies through shared spaces – By combining practices, the Endocrinology & Diabetes Clinic floor created efficiencies for staff and patients. The Maugel healthcare team designed the suite to meets the needs of each practice, while efficiently laying out shared spaces and auxiliary office functions.
See more images of Circle Health Dracut.