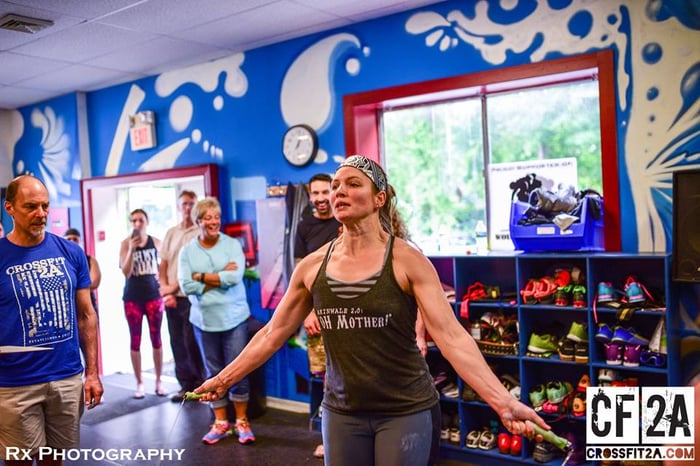 When I started CrossFit in 2012, I was hooked the moment I realized I could compete. I was also attracted to the healthier lifestyle, but it was my competitive nature that really made CrossFit a perfect match for me. If you've never experienced a CrossFit competition, it's really pretty amazing to watch. Many people attend as spectators: they come to indulge in the delicious foods, such as the bun-free burgers or the pulled-pork and slaw plate, or to buy t-shirts with silly sayings like, "Squat like it's hot," or "If I pass out, note my time." But what will impress you the most is the tremendous athleticism and comraderie of the competitors.
The athletes range from seasoned competitors to novices who compete as individuals, pairs (both same sex and male/female) or in teams. The gym is filled with fellow competitors, spectators and judges--all cheering in support of one another. It's common for the athletes who finish first in the heat to turn around and cheer-on those still working. No one is left behind.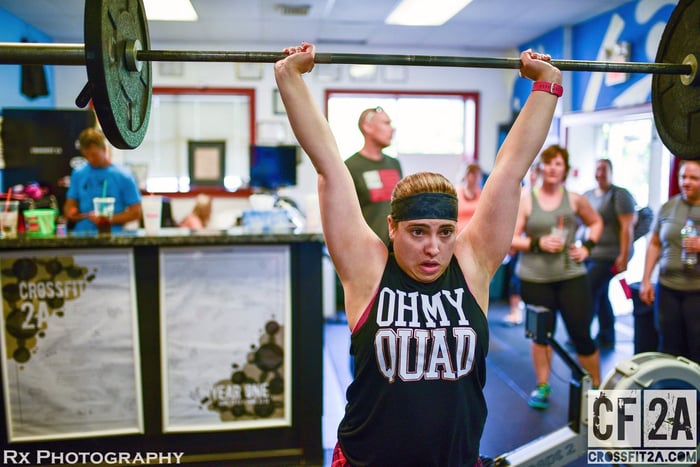 A year and a half ago, my friend and Maugel coworker Jen Gould joined me for her first CrossFit class. Since that time, she has transformed in both body and mind. On June 12th, we both competed in the CrossFit 2A Summer Showdown Same-sex Pairs Competition in Acton, MA. Jen competed in the scaled division; I competed in the Rx division. I proudly watched Jen as she performed such skills as rowing, lateral bar burpees, jump roping, box jumps, cleans, push presses and kettle bell swings. Together with our respective partners, we had a fantastic time. Great job, Jen, I look forward to seeing you on the floor for the next competition!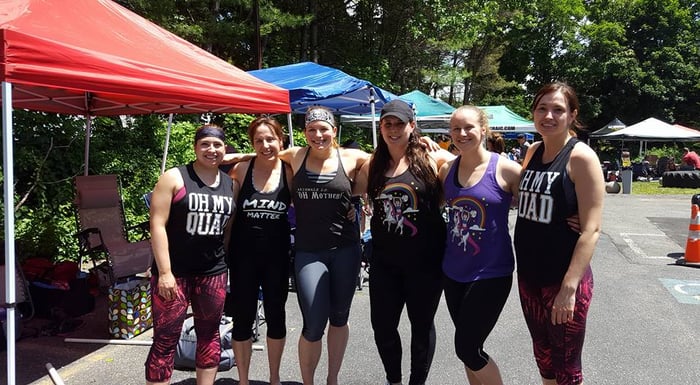 Here's a cute picture of our youngest CrossFit recruit: my son, Zach. It's never too early to start...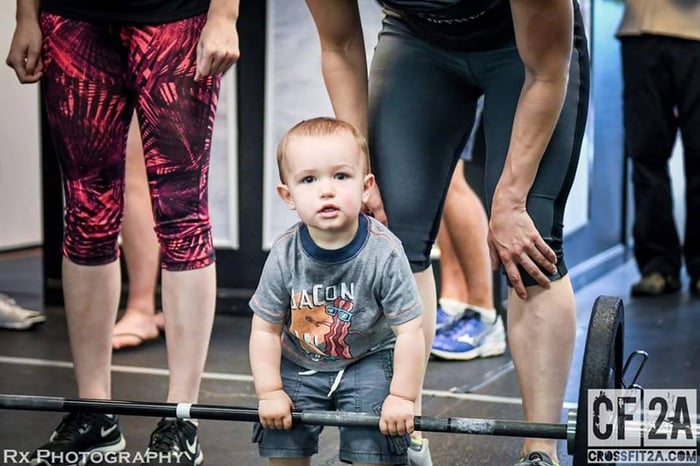 Photo Credit: Rx Photography