A new client recently inquired about an old idea: a multifamily design concept called Big House. It was popular in the midwest in the nighties, but given today's starved market for innovative design solutions to the housing shortage, it may be experiencing a revival.
In essence, the concept blends six to eight housing units into what appears to be a large luxury home. Our version, being designed for a Southern Massachusetts location, features a larger footprint accommodating 20 subterranean parking spaces with eight flats on the first level and eight townhouse walk-ups on the second level and in the attic space. The end result is a shake and shingle style exterior that one might admire in the Hamptons serving 16 families.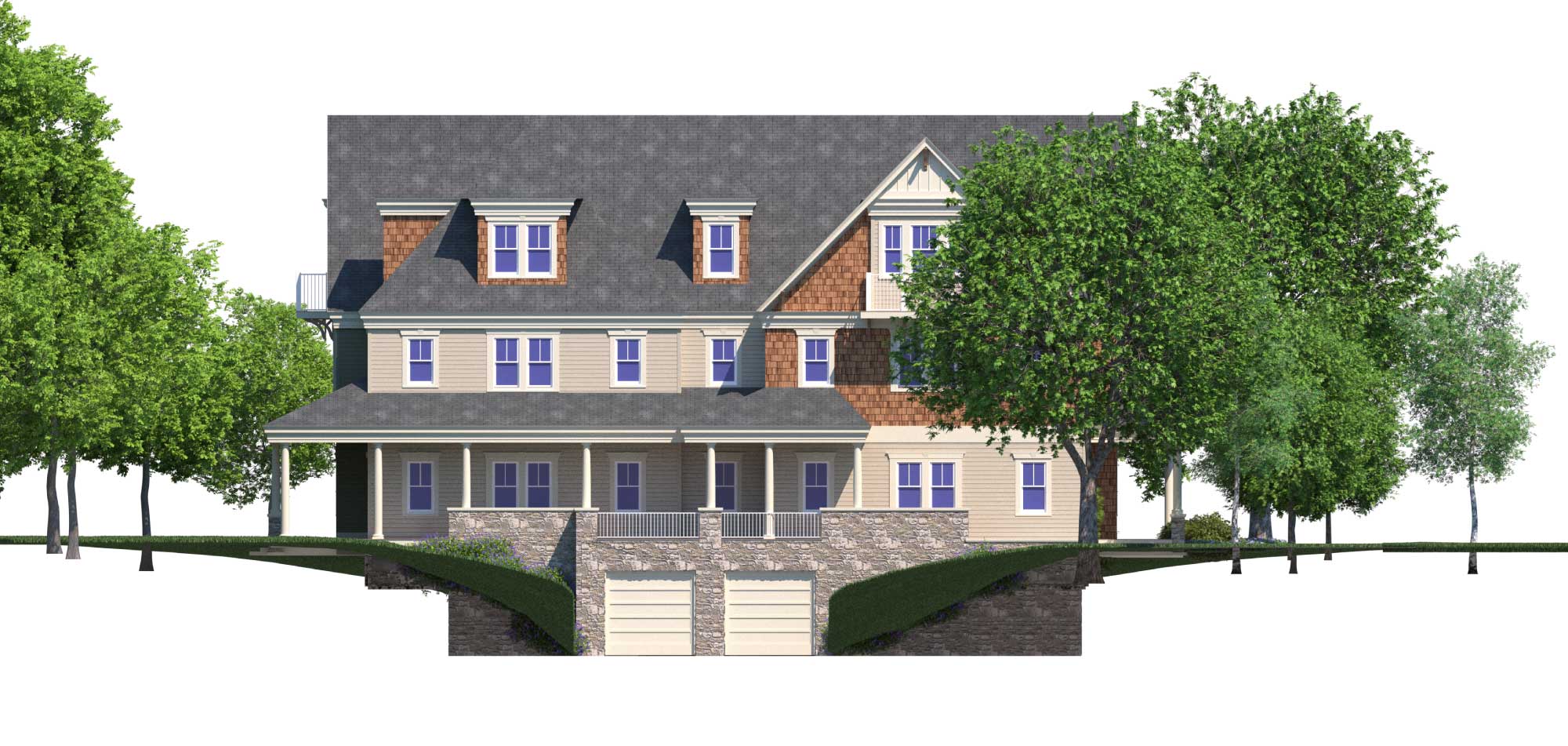 While the Big House concept may not work for high density requirements, it is a unique differentiator for the discriminating client with a vision for a gated community.