You have to be somewhat hearty to work at Maugel Architects. Despite the stormy weather from the hurricane, we had a great time at our annual retreat in Brewster, Mass. One of the nice consequences of the bad weather was moving some of the activities to the beautiful Ocean Edge Resort & Golf Club.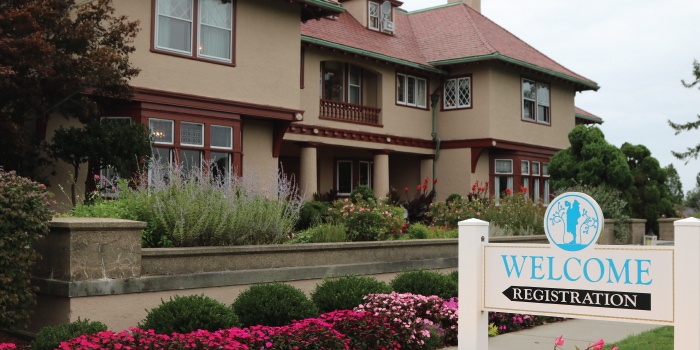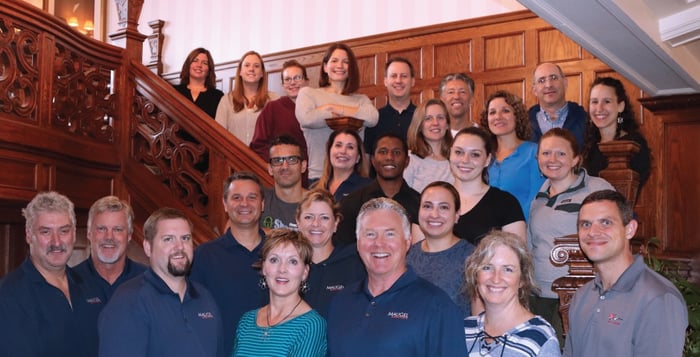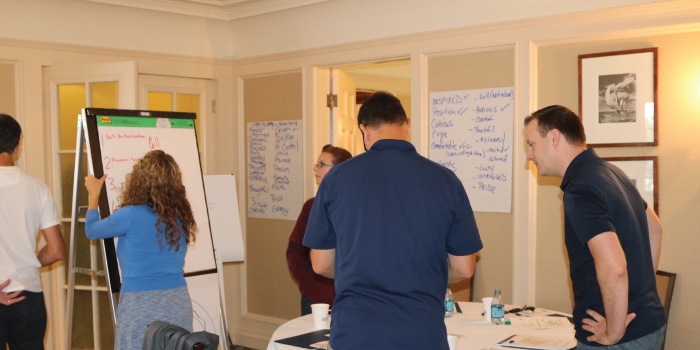 In the evening, we returned to Brent's place for dinner, followed by a delicious cookie contest and an evening of live music and games.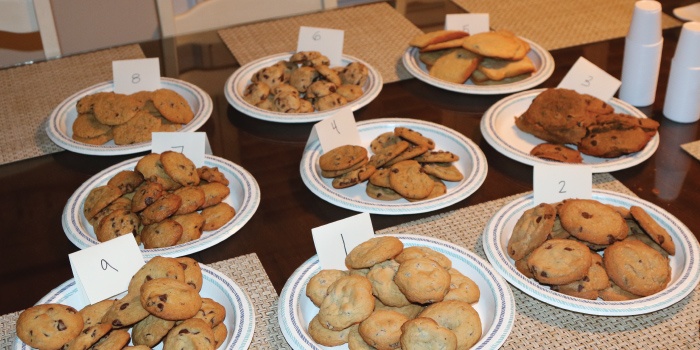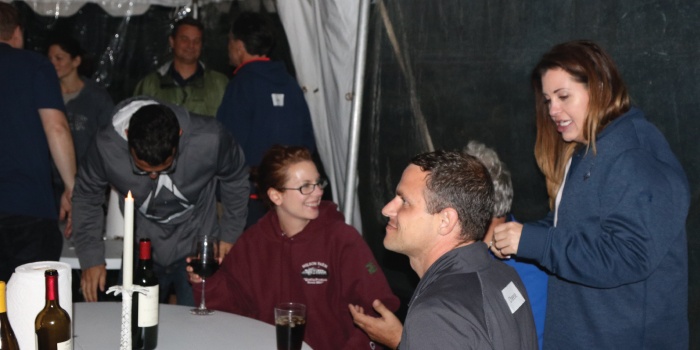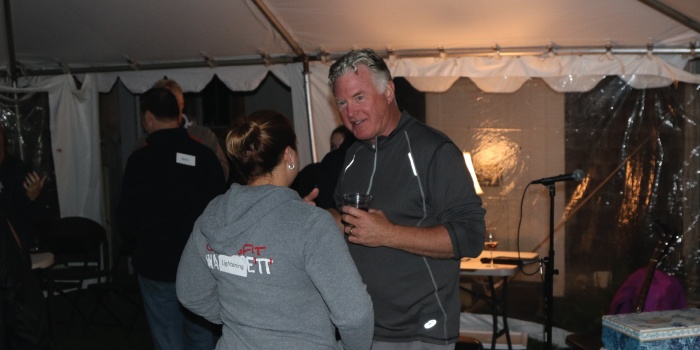 In the morning, we all grabbed breakfast and headed outside for a Hula Hoop exercise class. Though initially horrified at the thought of hula hooping in front of coworkers, we all agreed it went much better than expected....