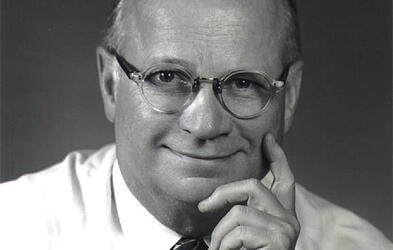 As many of you know, the Boston architectural community, and the world-at-large, lost a wonderful man last week with the passing of Peter Steffian of Steffian Bradley.
I first met Peter when he hired me as a junior draftsmen at the age of 25--back in the days of mechanical pencils, rapidograph pens, mylars, sepias and ammonia blueprint machines. (Items that befuddle spell check and most of my current employees...) Peter was the most charming, gentle and fair employer that I have ever had. His smile always expressed a whimsical mischievousness that veiled his disarming intellect and candor. He was just one of those subtly strong leaders whose tools of the trade included humility, wit and humor.
There are people who improve other's lives and Peter changed mine (and in some ways yours also if you know me). He let me learn, grow and aspire to be a contributor. He corrected and complimented and was inclusive--always listening to various hair-brained ideas and concepts. He inspired, validated and challenged.
I recall a cab ride with Peter after an interview for an important commission:
"If we get this job Peter, what will my priorities be with the other jobs I'm on?"
"Well, what are you working on?" he asked.
"Well there's HCHP Medford and HCHP Braintree, and the Springfield section 8 housing"…… and on and on.
"Why not….. do it all?" he said with a smile. "Now where shall we have lunch?"
I knew he was right and I grew up in a hurry--the Steffian way. In those days we were located on Canal Street so we frequented the Scotch and Sirloin, Umberto's, and Seracenos--wonderful meals and memories.
As steel is strengthened by fire, Peter understood that people are strengthened by challenges, and Peter strengthened us all. Whatever future generations of designers learn from their mentors, please thank Peter and those he mentored like Kurt Rockstroh, Tim Dunne, Ron Vestry, and hundreds of others that Peter was gracious to, patient with, and a father figure for. He had quite a family tree of successful designers whom at one time or another were told they could "do it all".
And now more than ever, the world needs more Peter Steffians and while there will never be another, I challenge you, as he challenged me, to be a leader. Be a mentor. Contribute significantly to society. Just... "do it all".